"PhilAWARE has proven to be an invaluable tool in supporting recent disaster response efforts in the Philippines. The system provides the OCD Operations Service personnel and senior leaders with crucial information and situational awareness to aid decision-making to take actions and help protect Filipinos, especially those in disaster-prone areas."
–Cesar M. Idio, OCD Director of Operations Service
Career Executive Service Eligibility, Information and Communications Technology Division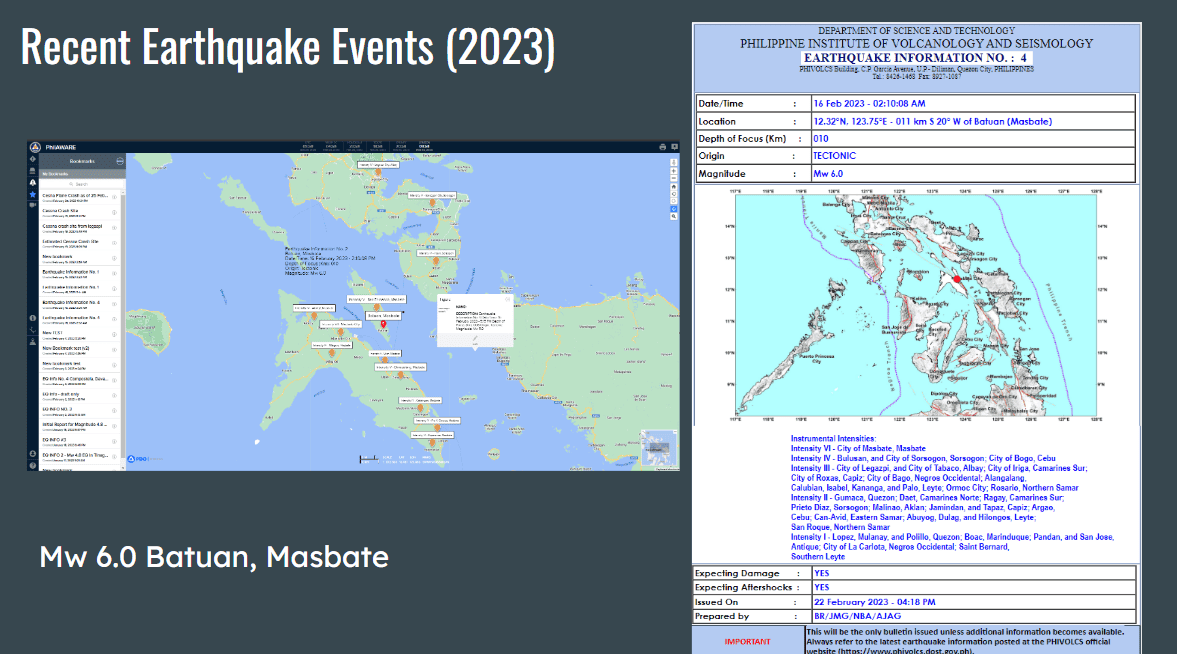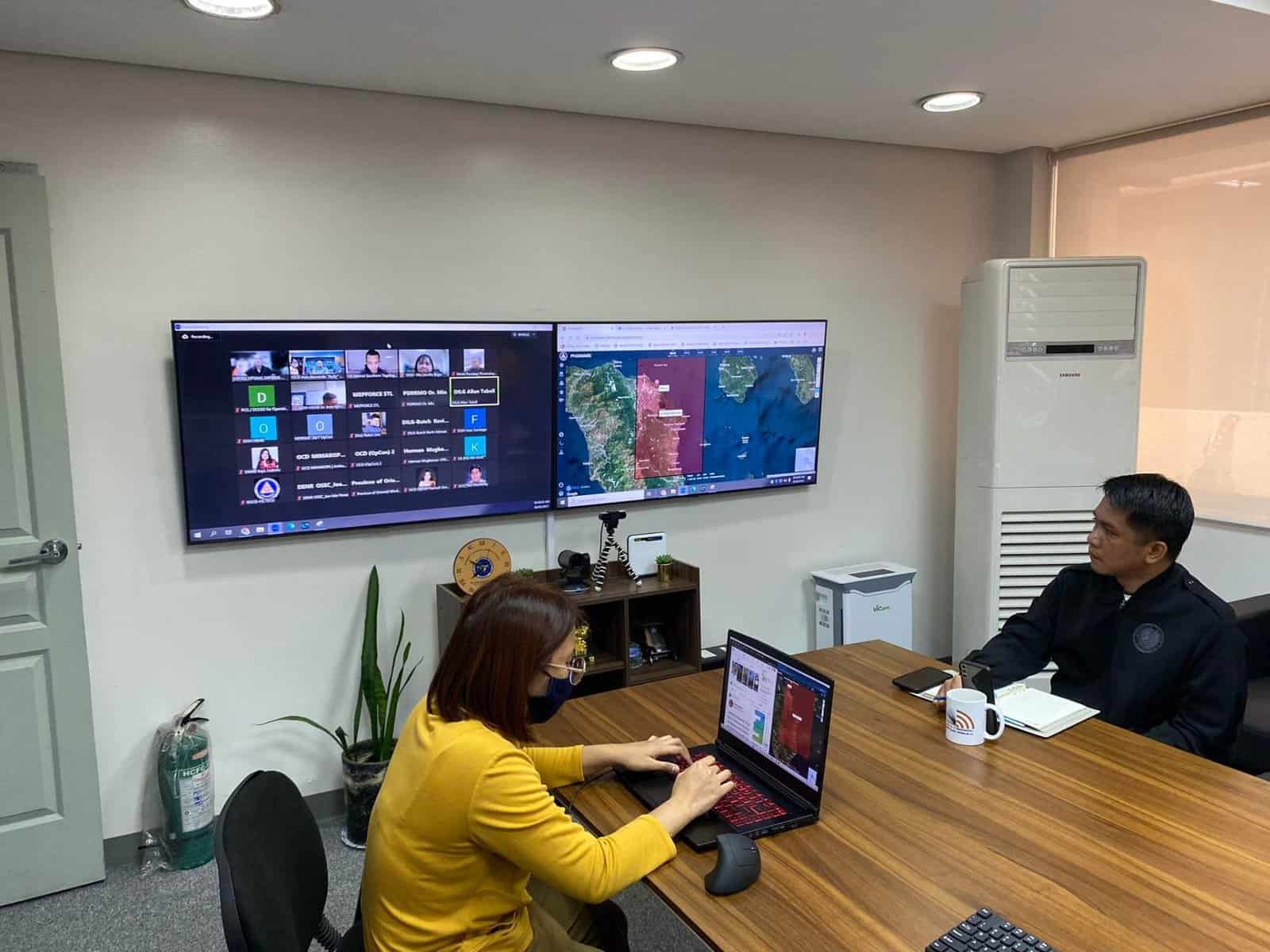 Above: OCD staff monitor oil spill impacts after the MT Princess Empress oil tanker sank in March 2023.
Within the span of two weeks in February 2023, the Philippines experienced two catastrophic disasters that resulted in lost lives, shaken communities, and the destruction of precious marine ecosystems across the country. Following a magnitude 6.0 earthquake that struck the province of Masbate on February 16, 2023, damaging homes and infrastructure, a little over a week later, the Princess Empress oil tanker sank off the coast of Naujan, Oriental Mindoro, leaving an oil spill of catastrophic proportions.
The tanker was carrying 800,000 liters (210,000 gallons) of industrial fuel oil when it sank, producing devastating results including major population health concerns, loss of livelihoods from fisheries in multiple regions, and severe damage to marine-protected areas.
Throughout these life-threatening events, the Philippine Office of Civil Defense (OCD) monitored the affected areas utilizing the PhilAWARE system—a custom version of Pacific Disaster Center (PDC)'s DisasterAWARE platform. PhilAWARE provided multi-hazard situational awareness to decision makers throughout the event, including initial briefings to the Secretary of National Defense. PhilAWARE also aided in the coordination of international humanitarian aid and response in support of these events.
Over the past few years, PDC has been a strong partner of the Philippines for disaster management and the institutionalization of advanced early warning and risk intelligence tools to aid crisis planning and response.
"PDC has been committed to our capacity-building partnership with the Philippines for many years and continues to help institutionalize the use of its PhilAWARE system so that OCD can utilize it with confidence during times of environmental crisis and natural disasters like the ones experienced in February 2023," said PDC's Deputy Executive Director Chris Chiesa.
The PhilAWARE system assisted the OCD Operations Center to prepare for the rapid damage assessment and needs analysis (RDANA) of Region V (Bicol Region) following the Masbate earthquake. Initial reports indicated that the earthquake caused minor damage to homes and buildings, and temporarily interrupted power supply.
109+ Million
People in the Philippines covered by PhilAWARE
22,935
Analytical products shared to support situational awareness
18
Hazard types monitored
2,000
Inhabited islands monitored with PhilAWARE
398
Data layers to support evidence-based decision making
2,212
PAGASA flood hazards
9,720
Hazards reported and monitored via PhilAWARE
73
PhilAWARE-trained personnel
8
National PhilAWARE Trainers
With earthquake response operations fully underway, the OCD Operations Center also closely monitored the sinking of the MT Princess Empress oil tanker and the subsequent oil spill that affected Regions IV-A, IV-B, and VI beginning February 28, 2023. The Philippine government continues to coordinate interagency meetings to address the situation that has affected the biodiversity, livelihoods, and tourism of communities within the region. PhilAWARE has played an integral role in mapping the extent of the oil spill with leadership and response stakeholders. As of July 2023, the hazard remains active, and PhilAWARE continues to provide critical information such as situation reports and analysis by the OCD Team.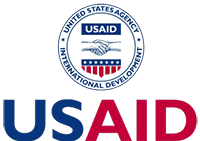 |  ASEAN  |  Regional and National Capacity Development for Hazard Monitoring, Early Warning and Disaster Management Decision Support
Want to speak with someone about our capabilities or DisasterAWARE technology?