LATEST EARLY WARNING ALERTS
DisasterAWARE Pro® 
PDC's multi-hazard early warning, hazard monitoring, and risk intelligence platform is free for nongovernmental and governmental organizations worldwide.
Make better decisions, faster.
DisasterAWARE Enterprise helps businesses with asset and supply chain protection.
Disaster Alert™ Mobile App
Disasters happen fast. We alert you faster.
Free disaster alerting app for the public.
Who's using DisasterAWARE?
Regional and international organizations share experiences
Slide
It's been a privilege for the AHA Centre to work with Pacific Disaster Center under the ASEAN–U.S. cooperation since our birth, nine years ago. DMRS is powered by PDC's DisasterAWARE technology and has been internalized and mainstreamed for the past nine years into our day-to-day disaster monitoring and response operation.
–Adelina Kamal,
AHA Centre Executive Director
Slide
NDRRMC is constantly in need of situational data, readily available to them at any given time for crucial decision-making and planning against arising threats ahead of time. The PhilAWARE Project gives us that innovation and technology.
–Philippines' Under Secretary Ricardo Jalad,
Administrator of the Philippines Office of Civil Defense (OCD)
Slide
This alliance [with PDC] is a step forward in the achievement of the digital transformation goals the IFRC has set. Integrating digital and emerging technologies, skills and a digital culture into our organization in a more efficient way will enable us to harness collective intelligence and democratize access to information.
–Xavier Castellanos,
IFRC Under Secretary General of National Society Development and Operations
Slide
PDC's AIM [all-hazards impact modeling] is, we believe, the best in the world at estimating exposure.
–John Marinos,
Regional Information Management Officer, United Nations OCHA
Tens of thousands of disaster management and humanitarian assistance practitioners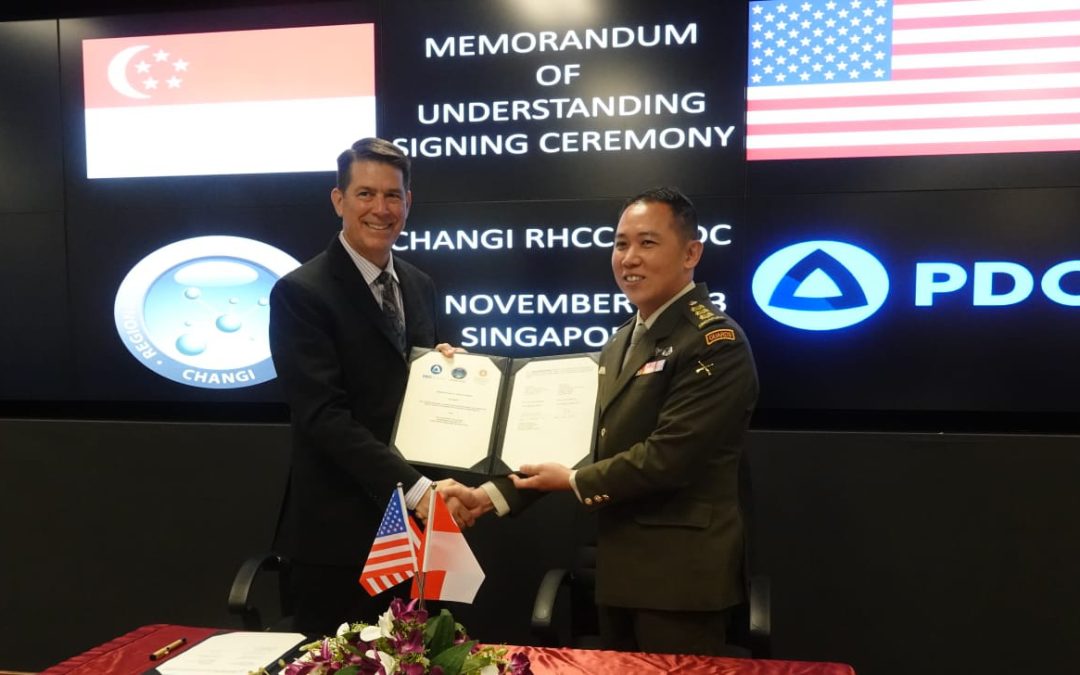 Singapore's Changi Regional Humanitarian Assistance and Disaster Relief (HADR) Coordination Centre (RHCC) and Pacific Disaster Center (PDC) have just announced a renewed agreement of their longtime cooperation on humanitarian assistance and disaster relief...
Want to learn more or to speak with one of our team?
#SaferWorld #DisasterAWARE