Building on five years of partnership, the International Atomic Energy Agency (IAEA) has initiated a new project with the University of Hawai'i (UH)'s Pacific Disaster Center (PDC) to develop a one-of-a-kind, advanced technology system for expanding the level of natural hazard risk alerts sent to the IAEA's Incident and Emergency Center in relation to nuclear installations.
The IAEA is an independent international organization within the United Nations system that promotes the safe, secure, and peaceful use of nuclear technologies. The new system will be built on PDC's DisasterAWARE platform and will support the IAEA's development of lessons learned on prevention, mitigation, and management of natural hazards at nuclear sites.
"Natural hazard risk remains a major challenge for governing authorities globally, and being able to quickly assess the level and related potential risks to nuclear facilities when they strike is crucial to support our Member States in protecting people and the environment," said Paolo Contri, Head of the IAEA Section on External Event Safety. "Nuclear power plants all over the world are exposed to natural hazards such as earthquakes, tsunamis, hurricanes, floods, fires, and volcanoes and the most updated practices in nuclear operating countries should be collected, assessed, and disseminated in order to better understand the risk and improve plant safety."
"Over the last 20 years, PDC has gained international recognition as a global leader in natural hazard monitoring, alerting, and risk assessment," said PDC's Deputy Executive Director Chris Chiesa. Chiesa explained how PDC's technologies and methodologies, which originated to help protect the Hawaiian Islands and vulnerable communities throughout the Pacific, are now being used operationally by national governments, disaster management authorities, and nongovernmental organizations around the globe.
"We are honored to have been selected to play such a pivotal role in IAEA's mission to globally address the safety of nuclear reactors. We understand the vast importance of this work, especially as we observe climate change phenomena and increased frequency and severity of natural hazards—especially storms, floods and wildfires happening around the world," said Chiesa.
Following a lengthy period of competitive contract solicitations and conceptual designs, PDC and its development partner Tenefit were selected by the IAEA to implement the project.
"Together, our three organizations are building a new capability for IAEA called the External Events Notification System (EENS) to help continuously assess the level of natural hazard risk posed to nuclear facilities. This innovative solution will help IAEA enhance its Member States understanding of external risks and help nuclear operators harden resilience against future catastrophes," added Contri.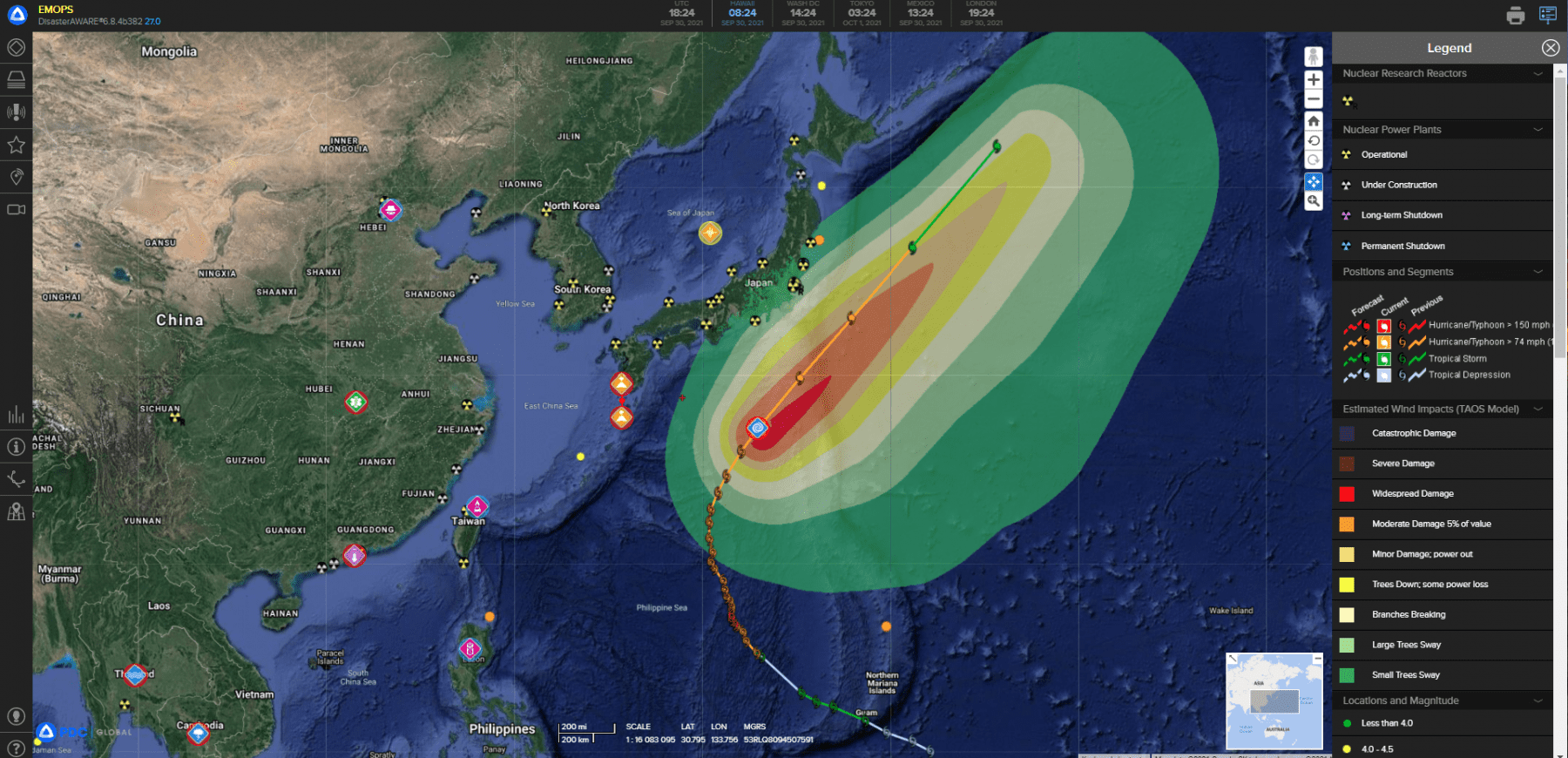 "As a major development partner of PDC for more than 10 years, we are excited to be extending our efforts to this globally-important project. We are extremely proud to have been selected by IAEA to build the EENS in collaboration with PDC," said Tenefit's CEO Bob Miller.
"Like millions around the world, we at the University of Hawai'i were deeply impacted by the events at Fukushima on March 11, 2011," said UH President David Lassner. "The Hawai'i team working with IAEA lives and operates within the Pacific, so we feel closely connected to those events and are eager to watch the PDC–Tenefit team make progress in addressing these global challenges. It is just one of the PDC's many globally recognized initiatives in disaster resilience that are helping to create a safer world."