By PDC's Senior Weather
Specialist Glenn James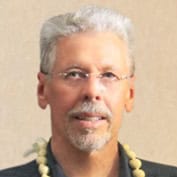 Current Tropical Cyclones:
There are no tropical cyclones at the time of this writing
Southwest Pacific Ocean
>>> There's an area of disturbed weather being referred to as Invest 91P…which is located approximately 131 NM west-northwest of Tonga Island.
Animated multi-spectral satellite imagery depicts a fully exposed low-level circulation center (llcc) with deep convection sheared to the east-southeastern periphery.
Environmental analysis reveals unfavorable conditions for development with weak outflow over the llcc (mainly over the convection), high (30-40 knot) vertical wind shear, and slightly offset by warm sea surface temperatures.
Global models are in general agreement that Invest 91P will continue on a westerly track and gradually dissipate over the next few days, yet the small nature of this system could be giving the models a smooth head fake, and the system could intensify more if it can move away from the immense amount of shear.
Maximum sustained surface winds are estimated at 22 to 28 knots.
The potential for the development of a significant tropical cyclone within the next 24 hours is low.