Life-saving applications for Artificial Intelligence
Filling major gaps in global hazard detection and early warning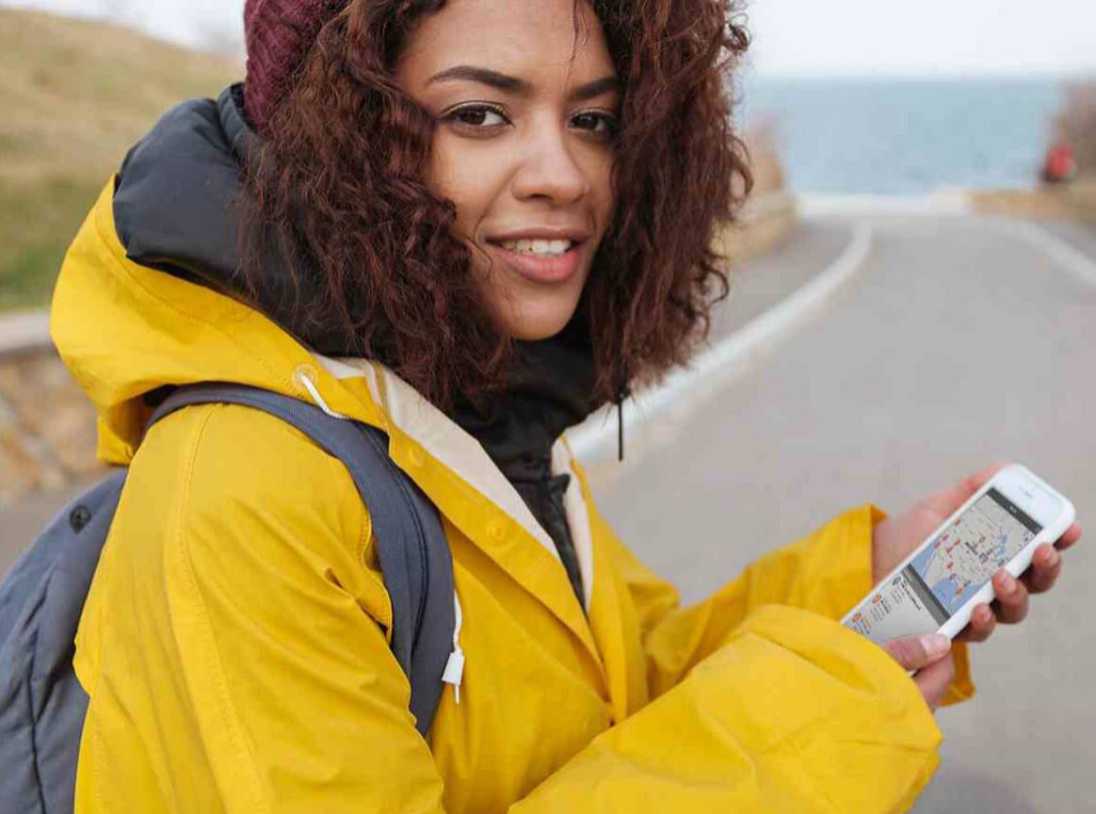 In many parts of the world, especially in developing nations, disasters are under-reported due to lack of institutional capacity or consistent protocol. To bridge this gap, PDC has developed an expert system that analyzes daily reports from thousands of credible news outlets, searching for and finding potential hazards. The initial version of this artificial intelligence is currently in experimental operation and will be fully operational in 2022—massively scaling PDC's global hazard detection and reporting capabilities.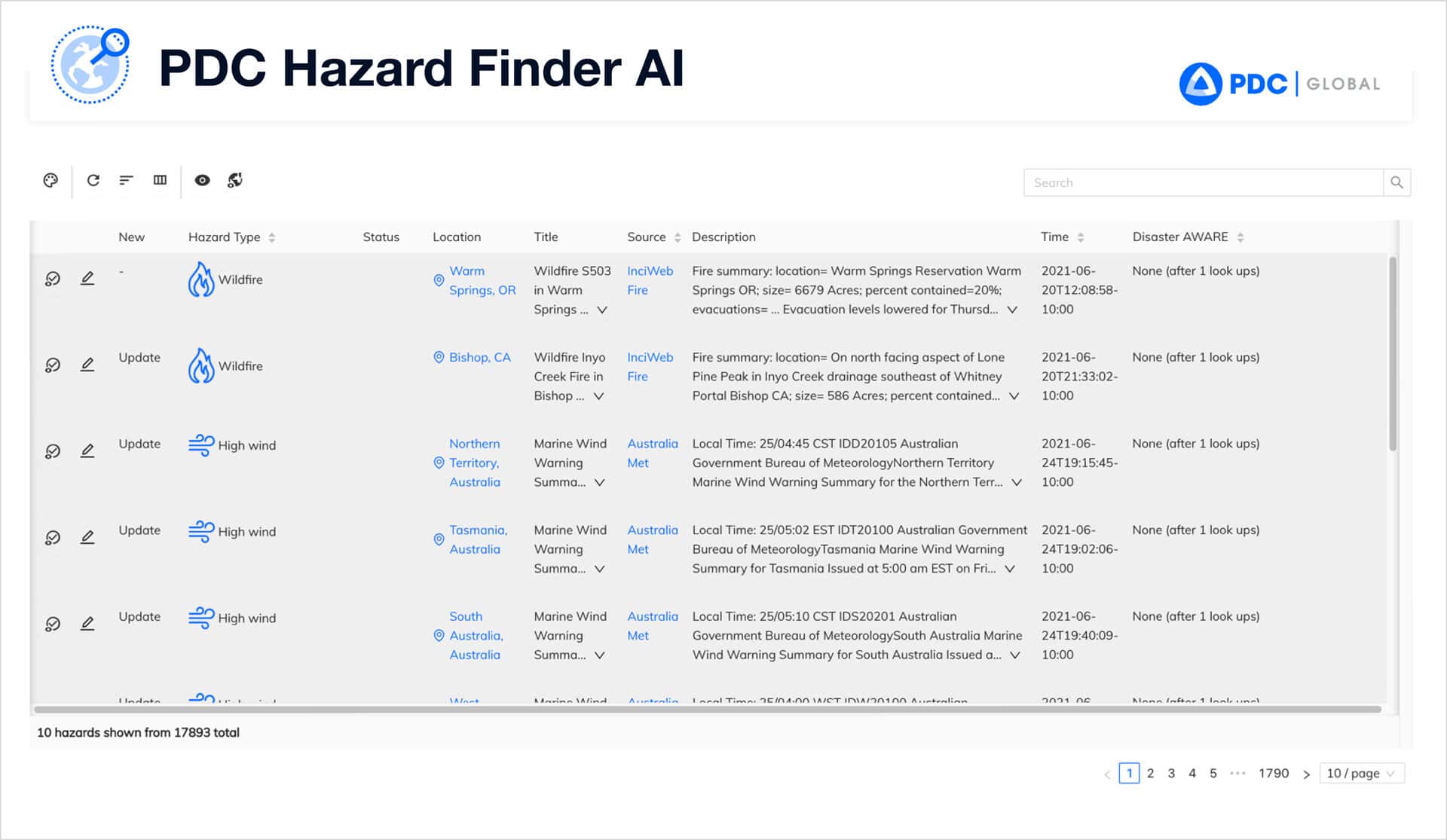 Hazard Finder Key Capabilities
Comprehensive global hazard detection—all day, every day.
Scalable to search an unlimited number of trusted online sources.
Exponentially faster at detecting hazards than with manual processes.
Can detect all types of hazards.
Smart Hazard Descriptions
Natural language processing humanizes hazard information
In 2020, PDC fully operationalized its natural language processing AI program in DisasterAWARE—transforming scientific data from multiple sources into easily-understood hazard descriptions that improve situational awareness and decision making for disaster response.
A HURRICANE WARNING IS IN EFFECT FOR… * MISSISSIPPI/ALABAMA BORDER TO THE WALTON/BAY COUNTY LINE FLORIDA
* BAY ST. LOUIS MISSISSIPPI WESTWARD TO GRAND ISLE LOUISIANA
HURRICANE CENTER LOCATED NEAR 29.9N 87.8W AT 16/0630Z POSITION ACCURATE WITHIN 15 NM
PRESENT MOVEMENT TOWARD THE NORTH-NORTHEAST OR 30 DEGREES AT 2 KT
ESTIMATED MINIMUM CENTRAL PRESSURE 968 MB
EYE DIAMETER 30 NM
MAX SUSTAINED WINDS 90 KT WITH GUSTS TO 110 KT.
64 KT……. 35NE 20SE 0SW 25NW.
50 KT……. 70NE 40SE 30SW 50NW.
34 KT…….110NE 110SE 80SW 80NW.
12 FT SEAS..120NE 120SE 90SW 90NW.
A tropical cyclone forecast has been issued by National Weather Service (NWS) on September 17, 2020, 09:00:00 GMT. Tropical Cyclone – Sally, is located in the Atlantic Ocean with maximum sustained winds of 165 km/h (105 mph), and wind gusts up to 140 km/h (85 mph). According to this forecast (#25), the cyclone is headed Northeast at about 19 km/h (12 mph), and is expected to remain at this strength over the next 36 hours. It is cautioned, however, that the storm's actual position may shift significantly over the next few days. Based on the current forecast (the storm's center and path), Tropical Cyclone Sally will make landfall within the next 24 hours in Alabama (United States) as a Category 2 hurricane, with sustained winds of about 165km/h (105 mph). For the extended forecast, an estimated 2.4 million people, 942,000 households, and $234.5 Billion (USD) of infrastructure are potentially exposed to moderate to severe damaging winds (with damage expected closer to the shores). All shorelines in the path of the storm are exposed to potential storm surge, and inland areas within the proximity of the storm are exposed to potential flooding. Additional updates will be provided as they become available by official sources.
Want to speak with someone about our AI for Humanity work?