Tropical Cyclone 02A (Biparjoy)
By PDC's Senior Weather
Specialist Glenn James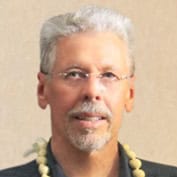 The Pacific Disaster Center's (PDC Global) Friday, June 16, 2023, Tropical Cyclone Activity Report…for the Pacific Ocean, the Indian Ocean, and adjacent Seas
Current Tropical Cyclones:
Tropical Cyclone 02A (Biparjoy)…is located approximately 125 NM southeast of Karachi, Pakistan – Final Warning

Northeast Pacific Ocean:
Eastern East Pacific:
Showers and thunderstorms have increased somewhat in association with a tropical wave located several hundred miles south-southwest of southern Mexico. Some slow development is possible during the next few days while the system moves west-northwestward at about 10 mph.
However, the system is then expected to move into a more unfavorable environment by the middle portion of next week.
* Formation chance through 48 hours…low…20 percent
* Formation chance through 7 days…low…30 percent
Central Pacific Ocean:
There are no tropical cyclones…nor any areas of disturbed weather under investigation by the Central Pacific Hurricane Center (CPHC)
Tropical cyclone formation is not expected during the next 7-days.
Arabian Sea
Tropical Cyclone 02A (Biparjoy) – Final Warning

According to the JTWC Warning number 39, sustained winds are 55 knots…with gusts to near 70 knots
Based on animated radar data from India and Pakistan, the broad and ragged radar eye of TC 02A has crossed the coast near the town of Naliya
Additionally, while the 3-hourly reported surface winds at Naliya have remained light, the most recent observation was from within the eyewall and the station likely experienced higher winds in the interval between observations, supporting 55 knot intensity. These higher winds are present in the southwest and southeast sectors, in the convective bands offshore.
The system will continue to track rather slowly inland over the next 36 hours. Intensity in the first 12 hours will drop off only very slowly, or could even remain steady, as the system tracks over the Rann of Kutch and brown-water effects influence the intensity. After 12 hours the system will rapidly weaken and dissipate as it moves over more rugged and dry terrain.