Tropical Cyclone 01B (Mocha) / Invest 92S
By PDC's Senior Weather
Specialist Glenn James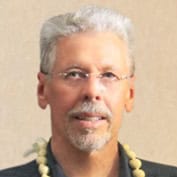 Current Tropical Cyclones:
Tropical Cyclone 01B (Mocha)…is located approximately 216 NM south of Chittagong

Bay of Bengal

Tropical Cyclone 01B (Mocha)
According to the JTWC Warning number 13, sustained winds were 140 knots, with gusts to 170 knots.

The core of tropical cyclone (TC) 01B (Mocha) has quickly consolidated over the past six hours, with a well defined but cloud-filled eye feature emerging. Animated multi-spectral satellite imagery depicts vortical hot towers developing to the southwest of the center, and quickly wrapping upshear to the north and northwest sectors, and supporting emergence of the small eye feature.
Animated water vapor imagery suggests that the atmosphere to the north has moistened significantly, eliminating a wedge of dry mid-level air that was previously ensconced to the north of the circulation center. Additionally, water vapor imagery shows steady improvement in the poleward outflow, and the system is now starting to feel the effects of enhanced poleward outflow into the strong jet max over southern China.
The system has picked up speed now that it has rounded the ridge axis, moving off the northeast at around 10 knots. Conditions are favorable for further intensification, with low (5-10 knot) vertical wind shear, warm sea surface temperatures and strong poleward outflow.
TC 01B will continue to accelerate on a steady northeastward course through the forecast period, along the northwest periphery of the deep ridge to the east. Landfall is expected at or near 24 hours in the vicinity of Sittwe, Myanmar.
Due to the improving environmental conditions, including decreasing vertical wind shear, improving poleward outflow and moistening of the atmosphere in the down-track direction, additional near-term intensification is likely. Ff the eye feature can continue to clear-out, it is possible the system could reach 130 knots within the next 6-12 hours.
However, by 12 hours conditions become slightly less favorable, with increased shear being the primary factor in the anticipated weakening trend. The system is expected to weaken slightly, to 115 knots, just prior to landfall. Immediately after landfall, the system will rapidly weaken as it is torn apart by high shear and terrain interaction, fully dissipating by 48 hours over far northern Myanmar.
South Indian Ocean
>>> There's an area of disturbed weather being referred to as Invest 92S…which is located approximately 731 NM east-northeast of Diego Garcia
Enhanced multi-spectral satellite imagery and a microwave pass reveals persistent deep convection to the southwest of a fully obscured low level circulation center.
Environmental analysis indicates a marginally favorable environment for intensification due to low-to- moderate (15-20 knot) easterly vertical wind shear, warm sea surface temperatures, and good equatorward outflow.
Deterministic and ensemble models agree that 92S will continue along a westward track while slowly consolidating and intensifying over the next 24 hours.
Maximum sustained surface winds are estimated at 27 to 32 knots.
The potential for the development of a significant tropical cyclone within the next 24 hours is upgraded to high.