Tropical Cyclone 23W (Nesat) / Invest 91W
By PDC's Senior Weather
Specialist Glenn James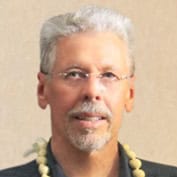 Tropical Cyclone 23W (Nesat)…is located approximately 217 NM south of Hong Kong
Northeast Pacific Ocean:
Offshore of Southern Mexico:
An area of low pressure is expected to form in a day or two a few hundred miles south of the southern coast of Mexico.
Environmental conditions are forecast to be conducive for additional development, and a tropical depression is likely to form late in the week while the system moves westward to west-northwestward at 10-15 mph.
* Formation chance through 48 hours…low…10 percent
* Formation chance through 5 days…high…70 percent
Central Pacific:
There are no tropical cyclones nor any areas of disturbed weather under investigation by the CPHC
Northwest and Southwest Pacific Ocean, Indian Ocean, Arabian Sea:
Northwest Pacific Ocean
Tropical Cyclone 23W (Nesat)
According to the JTWC Warning number 13, sustained winds were 90 knots with gusts to near 110 knots.
Animated enhanced infrared satellite imagery indicates a pinhole has developed, measured at just 7 NM, cocooned in a 200 NM wide central dense overcast (cdo). Deep convection is limited to a very thin band on the east side, with the cdo exhibiting a very sharp edge facing the shear, which is being slowly but steadily
eroded.
The most recent microwave image showed that the bulk of the deep convection is constrained to west and south, with an open eyewall on the east side and limited convection in the majority of the eastern hemisphere of the system.
The system will slow down a bit, and turn onto a more west-northwest track through the end of the forecast. The storm has likely reached its peak, and even though it has been successful in fighting back against the wind shear, the erosion of the eastern side of the cdo indicates that its days are numbered.
Even when it begins to shear apart, the system should maintain intensity for about 12 hours but then will embark upon a fairly rapid weakening trend after tau 12. After the system rounds southern Hainan, upper-level convergence, moderate southerly shear and an influx of dry air will quicken the pace of weakening, with the system forecast to be below tropical storm strength by 72 hours.
As the system rapidly weakens south of Hainan, the lower-level flow will impart a larger steering influence, and the system will turn west as it makes landfall along the northern Vietnamese coast just after 72 hours. The system will rapidly dissipate over the rugged terrain by 96 hours.
>>> There's an area of disturbed weather, being referred to as Invest 91W which is located approximately 700 NM northwest of Wake Island
Animated enhanced infrared satellite imagery depicts a low level circulation center that has become aligned with strong convection that was previously pushed off to the east.
Environmental analysis reveals an improvement in conditions due to a decrease in vertical wind shear (down to 5-10 knots), an increase in poleward outflow, but not much a change in the sea surface temperature department.
Global models are in agreement that 91W has a brief window of 6-12 hours to intensify before troughing out and getting picked up by an approaching longwave trough and transitioning once again to a subtropical then extratropical low.
Maximum sustained surface winds are estimated at 18 to 23 knots.
The potential for the development of a significant tropical cyclone within the next 24 hours is upgraded to high.