Tropical Cyclone 19E (Roslyn) / Tropical Cyclone 23W (Nesat) / Tropical Cyclone 25W / Invest 92B
Thursday, October 20, 2022
By PDC's Senior Weather
Specialist Glenn James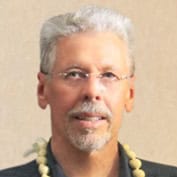 Tropical Cyclone 19E (Roslyn)…is located approximately 230 miles south-southeast of Zihuatanejo, Mexico
Tropical Cyclone 23W (Nesat)…is located approximately 93 NM north-northwest of Da Nang, Vietnam – Final Warning
Tropical Cyclone 25W…is located approximately 404 NM north-northeast of Manila, Philippines
Northeast Pacific Ocean:
Tropical Cyclone 19E (Roslyn)
NHC Advisory number 5
ROSLYN STRENGTHENS…HURRICANE WATCHES ISSUED FOR PORTIONS OF THE COAST OF MEXICO
Roslyn is moving toward the west-northwest near 8 mph (13 km/h). A turn toward the northwest is expected on Friday, followed by a north-northwestward motion on Saturday and a northward motion Saturday night into Sunday.
On the forecast track, Roslyn is expected to move parallel to the southwestern coast of Mexico through Saturday, then approach the west-central coast of Mexico on Saturday night and Sunday.
Maximum sustained winds have increased to near 50 mph (85 km/h) with
higher gusts. Strengthening is forecast during the next couple of days or so, and Roslyn is expected to become a hurricane by late Friday.
Tropical-storm-force winds extend outward up to 60 miles (95 km) from the center.
HAZARDS AFFECTING LAND
RAINFALL: Tropical Storm Roslyn outer rainbands may produce rainfall totals of 1 to 3 inches along coastal areas of Guerrero and Michoacán and 2 to 4 inches with maximum amounts of 6 inches along coastal areas of Colima and Jalisco. This rainfall could lead to flash flooding as well as possible landslides in areas of rugged terrain.
Roslyn is then forecast to turn north and northeast this weekend and may bring locally heavy rainfall to coastal areas of Nayarit including Islas Marias, and southeastern Sinaloa. This rainfall could lead to flash flooding and landslides in areas of rugged terrain.
SURF: Swells generated by Roslyn are affecting portions of the coast of southwestern Mexico and will spread northward to the coast of west-central Mexico by Friday. These swells are likely to cause life-threatening surf and rip current conditions.
Central Pacific:
There are no tropical cyclones nor any areas of disturbed weather under investigation by the CPHC
Northwest and Southwest Pacific Ocean, Indian Ocean, Arabian Sea:
Northwest Pacific Ocean
Tropical Cyclone 23W (Nesat) – Final Warning
According to the JTWC Warning number 24, sustained winds were 25 knots with gusts to near 55 knots.
Animated enhanced infrared (eir) satellite imagery indicates that the circulation associated with TD 25W has dissipated as a distinct entity and no longer discernible in the low cloud field.
The system will continue to degrade and is expected to weaken below warning criteria within 12 hours, while tracking towards the southwest along the southern periphery of a low to mid-level ridge to the north. Remnants of the circulation may potentially reach the coast of Vietnam around 24 hours,but will remain below warning criteria.
Tropical Cyclone 25W
According to the JTWC Warning number 6, sustained winds were 30 knots with gusts to near 40 knots.
Animated enhanced infrared satellite imagery depicts a ragged, disorganized circulation, with convection flaring and extending in a linear band to the southwest of the obscured low level circulation center. the circulation is weak enough to not be clearly evident even in the most recent microwave image.
The system is traversing west-southwestward through a generally favorable environment, but continues to struggle to consolidate and overcome the intrusion of relatively drier and more stable air associated with strong northeasterly surge flow punching in on the west side.
>>> There's an area of disturbed weather, being referred to as Invest 92B which is located approximately 141 NM east-southeast of Port Blair, Andaman Islands
Animated enhanced infrared satellite imagery shows a persistent, disorganized disturbance in the southeastern region of the Andaman Sea with fragmented rain bands wrapping into a weak, elongated, and ill-defined low level circulation.
Upper-level analysis indicates invest 92B is in an area with low (5-10 knot) vertical wind shear and moderate divergence. Sea surface temperatures are also conducive, however, due to the lack of consolidation with the disturbance, the environment is overall just marginally favorable.
Global models are in good agreement that 92B will continue to track generally northwestward.
Maximum sustained surface winds are estimated at 15 to 20 knots.
The potential for the development of a significant tropical cyclone within the next 24 hours is upgraded to medium.