Tropical Cyclone 19E (Roslyn) / Tropical Cyclone 25W / Invest 92B
By PDC's Senior Weather
Specialist Glenn James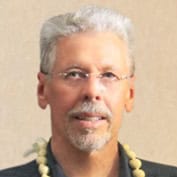 Tropical Cyclone 19E (Roslyn)…is located approximately 185 miles south-southwest of Manzanillo, Mexico
Tropical Cyclone 25W…is located approximately 155 NM north-northwest of Vigan, Philippines
Northeast Pacific Ocean:
Tropical Cyclone 19E (Roslyn)
NHC Advisory number 8
ROSLYN NOW JUST BELOW HURRICANE STRENGTH…HURRICANE WARNINGS AND WATCHES EXTENDED NORTHWARD ALONG THE COAST OF MEXICO
Roslyn is moving toward the west-northwest near 7 mph (11 km/h), and this general motion is expected to continue this evening. A turn toward the northwest and north-northwest is forecast tonight, followed by a northward and then north-northeastward motion Saturday and Saturday night.
On the forecast track, the center of Roslyn will move parallel to the southwestern coast of Mexico today and tonight, then approach the coast of west-central Mexico, making landfall along this coastline Saturday night or Sunday.
Maximum sustained winds are now near 70 mph (110 km/h) with higher gusts. Steady to rapid strengthening is forecast during the next day or so, and Roslyn is expected to become a hurricane later tonight. In addition, Roslyn is expected to still be a hurricane when it reaches the coast of west-central Mexico on Sunday.
Tropical-storm-force winds extend outward up to 70 miles (110 km) from the center.
HAZARDS AFFECTING LAND
WIND: Hurricane conditions are expected to reach the coast within the hurricane warning area by late Saturday. Winds are expected to first reach tropical storm strength by midday Saturday, making outside preparations difficult or dangerous. Preparations to protect life and property should be rushed to completion.
Hurricane conditions are possible within the hurricane watch area
beginning Saturday night or early Sunday, with tropical storm conditions possible by Saturday evening.
Tropical storm conditions are expected within the tropical storm warning area on Saturday.
RAINFALL: Roslyn is expected to produce the following rainfall totals across coastal areas of southwestern and west-central Mexico:
Guerrero and Michoacán and the lower coast of Colima: 1 to 3 inches
Upper coast of Colima, Jalisco, western Nayarit including Islas Marias and southeastern Sinaloa: 4 to 6 inches with maximum amounts of 8 inches
This rainfall could lead to flash flooding and landslides in areas of rugged terrain.
STORM SURGE: A dangerous storm surge is expected to produce significant coastal flooding near and to the east of where the center makes landfall. Near the coast, the surge will be accompanied by large and destructive waves.
SURF: Swells generated by Roslyn are affecting portions of the coast of southwestern Mexico and will spread northward to the coast of west-central Mexico and the southern portion of the Baja California peninsula through the weekend. These swells are likely to cause life-threatening surf and rip current conditions.
Central Pacific:
There are no tropical cyclones nor any areas of disturbed weather under investigation by the CPHC
Northwest and Southwest Pacific Ocean, Indian Ocean, Arabian Sea:
Northwest Pacific Ocean
Tropical Cyclone 25W
According to the JTWC Warning number 9, sustained winds were 25 knots with gusts to near 35 knots.
Over the past six hours, the convective and overall structure of tropical depression 25W has eroded significantly. Animated enhanced infrared satellite imagery depicts thin upper-level cirrus, remnants of a now dissipated central dense overcast, obscuring the low level circulation center and isolated, disorganized convection flaring up at various points around the circulation.
Environmental conditions remain marginally favorable with low vertical wind shear, and warm sea surface temperatures being offset by a lack of low-level organization and weak radial outflow. Additionally, soundings from Shantou, China show a very strong inversion at about 4000 feet, with very dry air extending up to about 8000 feet. This dry and stable air is being advected southward into the western side of the TD 25W, further inhibiting convective development and low-level consolidation.
Forward speed is expected to begin to slow after 12 hours as the system reaches the inflection point between the ridge center to the northeast and the building center to the west-northwest. By 36 hours, the ridge to the east weakens and slides southwest while the ridge to the west continues to build and assumes the primary steering role. TD 25W will turn onto a southwestward track by 36 hours, and continue on this trajectory through the remainder of the forecast.
While TD 25W continues to underperform due to the marginal conditions described above, global model fields continue to suggest that the environment will improve, with the stable air mass to the west modifying and becoming less stable. Vertical wind shear is expected to remain low and outflow will marginally improve and the high resolution model fields
are convinced the result will be a fairly rapid consolidation of the inner core of the system by 24 hours.
If this occurs as the models suggest, the system should slowly intensify up to a peak of 50 knots by 36 hours. By 48 hours, upper-level convergence and another punch of dry air in the mid-levels will being to slowly smother the system, leading to steady weakening through the remainder of the forecast.
The system is expected to make landfall in the vicinity of Hue, Vietnam, between 96 and 120 hours, but potentially as early as 96 hours, as a weak tropical depression. Once ashore the system will rapidly dissipate
no later than 120 hours over southern Laos.
>>> There's an area of disturbed weather, being referred to as Invest 92B which is located approximately 40 NM east of Port Blair, Andaman Islands
Animated multi-spectral satellite imagery shows a persistent, broad elongated disturbance in the southeastern region of the Andaman Sea. The system is exhibiting fragmented deep convection, which is obscuring a slowly consolidating low level circulation center (llcc). An earlier microwave image reveals shallow banding wrapping into an elongated llcc positioned along the southwestern edge of a curved fragmented convective band.
Currently, upper level analysis indicates invest 92B is in a marginally favorable environment characterized by moderate (10-15 knot) vertical wind shears, moderate equatorward outflow, and warm sea surface temperatures.
Global models are in good agreement that 92B will continue to track generally northwestward and then northward, while steadily intensifying as the environment conditions become more conducive for further development.
Maximum sustained surface winds are estimated at 20 to 25 knots.
The potential for the development of a significant tropical cyclone within the next 24 hours remains medium.