Tropical Cyclone 26W (Nalgae) / Invest 94W
By PDC's Senior Weather
Specialist Glenn James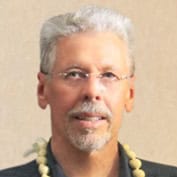 Tropical Cyclone 26W (Nalgae)…is located approximately 92 NM southeast of Manila, Philippines
Northeast Pacific Ocean:
There are no tropical cyclones nor any areas of disturbed weather under investigation by the NHC
Central Pacific:
There are no tropical cyclones nor any areas of disturbed weather under investigation by the CPHC
Northwest and Southwest Pacific Ocean, Indian Ocean, Arabian Sea:
Tropical Cyclone 26W (Nalgae)
According to the JTWC Warning number 9, sustained winds were 55 knots with gusts to near 70 knots.
Animated multi-spectral satellite imagery depicts a consolidating system with improved convective banding and core convection.
TS 26W is forecast to track west-northwestward through 36 hours along the southern periphery of the ridge. The system will slowly intensify through 24 hours as it skirts the southeastern coast of Luzon with a peak intensity of 55 knots expected at 24 hours, then a slight weakening trend as the system tracks across the Manila region.
After 36 hours, the system will reemerge over the South China Sea and track poleward along the western periphery of the ridge. This break is associated with a series of weak shortwave troughs, which are forecast to quickly propagate over eastern China within a zonal flow pattern.
The development of a fresh northeast surge over the East China Sea by 96 hours, with strong north-northeasterly winds channeling through the Taiwan Strait and east of Taiwan will further complicate the situation and is expected to cause ts 26W to slow significantly south to southwest of Taiwan with potential for a quasi-stationary track motion.
TS 26W will likely begin to weaken as it encounters the more stable air associated with the surge event.
>>> There's an area of disturbed weather, being referred to as Invest 94W which is located approximately 147 NM east-southeast of Yap
Animated and microwave images depict curved convective banding wrapping into a rapidly consolidating low level circulation center, which is also depicted in a recent scatterometer image with 20-25 knot winds in the eastern semicircle.
Environmental conditions have improved slightly but remain marginally favorable with increased equatorward outflow aloft, very warm sea surface temperatures, offset by moderate to high (20-25 knot) vertical wind shear.
The latest global numerical model runs now agree that invest 94W will take a west-southwestward trajectory and steadily intensify over the next 24-48 hours as conditions improve.
Maximum sustained surface winds are estimated at 18 to 23 knots.
The potential for the development of a significant tropical cyclone within the next 24 hours is high.