Tropical Cyclone 02W (Mawar)
By PDC's Senior Weather
Specialist Glenn James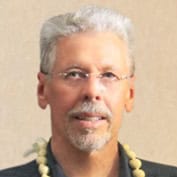 Current Tropical Cyclones:
Super Typhoon 02W (Mawar)…is located approximately 336 NM west-northwest of Andersen AFB, Guam

Northeast Pacific Ocean:
There are no tropical cyclones…nor any areas of disturbed weather under investigation by the National Hurricane Center (NHC)
Tropical cyclone formation is not expected during the next 7 days.
Western Pacific Ocean
Super Typhoon 02W (Mawar)
According to the JTWC Warning number 25, sustained winds were 160 knots, with gusts to 195 knots.

Animated enhanced infrared satellite imagery shows a large symmetrical system that continued to deepen and become more compact as it maintained a sharply-outlined 22 NM eye.
Analysis indicates a favorable environment with very warm sea surface temperatures, low vertical wind shear, and strong radial ventilation aloft.
STY 02W will continue on a west-northwestward track under the steering influence of the deep-layer ridge to the northeast until it begins to recurve and round the ridge axis after 72 hours, ahead of a developing mid-latitude trough.
The favorable environment will maintain its current intensity up to 12 hours. Afterward, reduced moisture inflow and passage over relatively cooler water will gradually reduce the intensity to 90 knots by 120 hours.