Tropical Cyclone 02W (Mawar)
By PDC's Senior Weather
Specialist Glenn James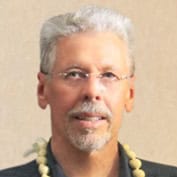 Current Tropical Cyclones:
Super Typhoon 02W (Mawar)…is located approximately 500 NM northwest of Yap

Northeast Pacific Ocean:
There are no tropical cyclones…nor any areas of disturbed weather under investigation by the National Hurricane Center (NHC)
Tropical cyclone formation is not expected during the next 7 days.
Western Pacific Ocean
Super Typhoon 02W (Mawar)
According to the JTWC Warning number 29, sustained winds were 135 knots, with gusts to 165 knots.

Super Typhoon 02W continues to undergo an eyewall replacement cycle. A microwave image reveals concentric eyewalls separated by a moat feature with the small inner eyewall beginning to erode over the northwest quadrant as the outer eyewall consolidates. Animated enhanced infrared (eir) satellite imagery depicts a steady weakening trend over the past six hours with warming cloud top temperatures and a slightly cooler eye temperature. EIR imagery, however, continues to show a round, 26 NM eye.
STY 02W is forecast to continue weakening over the next 12 hours. After 12 hours, slight re-intensification is expected by 24 hours. STY 02W will maintain STY intensity through 36 hours, under highly favorable conditions then more significant weakening through 72 hours associated with cooling sea surface temperatures and reduced divergence aloft. STY 02W will track west-northwestward through 72 hours under the steering influence of the ridge positioned to the north.
After 72 hours, STY 02W will turn gradually poleward and will slow as it enters a competing steering environment between a ridge to the west, over southeast China, and a ridge to the east. After 72 hours, the system will likely weaken more rapidly due to weak divergence aloft, cool upwelling water and dry air entrainment.