Tropical Cyclone 26W (Nalgae) / Invest 93S
Tuesday, November 1, 2022
By PDC's Senior Weather
Specialist Glenn James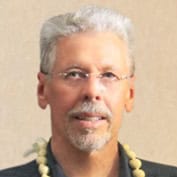 Tropical Cyclone 26W (Nalgae)…is located approximately 122 NM south-southeast of Hong Kong
Northeast Pacific Ocean:
There are no tropical cyclones nor any areas of disturbed weather under investigation by the NHC
Central Pacific:
There are no tropical cyclones nor any areas of disturbed weather under investigation by the CPHC
Northwest and Southwest Pacific Ocean, Indian Ocean, Arabian Sea:
Northwest Pacific Ocean
Tropical Cyclone 26W (Nalgae)
According to the JTWC Warning number 25, sustained winds were 50 knots with gusts to near 65 knots.
Animated multi-spectral satellite imagery shows the system continued to gradually decay and unravel as it tracked deeper into the cold northeasterly wind surge that is funneling in from the Taiwan Strait into the South China Sea.
The surge is evidenced by low level stratocumulus lines streaming southwestward in contra-flow with the upper level cirrus streaks caught in the southwesterly jet stream that is providing strong poleward outflow to the weakening convection. The central convection has become more asymmetric and is totally obscuring the low level circulation.
Tropical storm Nalgae will turn more northwestward as an extension of a secondary ridge to the west-northwest assumes steering and by 24 hours, drives the system westward into southeastern China just west of Hong Kong.
The unfavorable environment, mainly due to the cold surge, cooling sea surface temperatures, and increasing vertical wind shear, will continue to erode TY 26W down to 35 knots by 36 hours prior to landfall. Afterward, the addition of land interaction will rapidly weaken the system to dissipation by 72 hours, possibly sooner.
>>> There's an area of disturbed weather, being referred to as Invest 93S which is located approximately 430 NM north-northwest of the Cocos Islands, Australia
Animated multi-spectral satellite imagery depict a defined circulation slightly obscured by flaring convection.
Upper-level analysis indicates 93S is in a marginal environment for development with moderate divergence aloft, low to moderate (15-20 knot) vertical wind shear, and warm sea surface temperatures.
Global models are in good agreement 93S will continue to track south-southeastward to southward over the next two days with slow development.
Maximum sustained surface winds are estimated at 15 to 20 knots.
The potential for the development of a significant tropical cyclone within the next 24 hours is low.