Tropical Cyclone 02W (Mawar)
By PDC's Senior Weather
Specialist Glenn James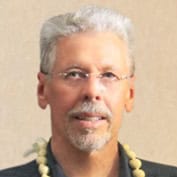 Current Tropical Cyclones:
Tropical Storm 02W (Mawar)…is located approximately 332 NM south-southwest of Kadena AB, Okinawa, Japan

Northeast Pacific Ocean:
There are no tropical cyclones…nor any areas of disturbed weather under investigation by the National Hurricane Center (NHC)
Tropical cyclone formation is not expected during the next 7 days.
Western Pacific Ocean
Tropical Storm 02W (Mawar)
According to the JTWC Warning number 45, sustained winds were 60 knots, with gusts to 75 knots.

TS 02W has weakened rapidly (35 knots) over the past day decreasing from 110 knots to the current intensity of 75 knots. Animated enhanced infrared satellite imagery depicts rapid decay of the convective core, including the loss of the eye, and deteriorating convective banding. Although not strongly indicated, recent microwave imagery suggests a weak eyewall replacement cycle with a steadily decaying inner eyewall surrounded by a narrow, fragmented outer eyewall. A color composite microwave image now shows no inner eyewall with eroded spiral banding over the northern and northwestern quadrants.
TS 02W is embedded within a competing steering pattern with zonal flow prevailing to the north over the Korean Peninsula and Japan. Consequently, the system has slowed and is drifting slowly poleward. Due to the lack of a dynamic mid-latitude shortwave trough to accelerate the system poleward through 72 hours, track speeds are expected to remain climatologically slow (less than 7 knots).
TS 02W is expected to steadily weaken through 72 hours, with cooling sea surface temperatures and dry air entrainment. After 72 hours, an approaching mid-latitude trough will dig to the north allowing the system to gradually recurve and accelerate into the subtropical westerlies.
More significant weakening is anticipated with cooler sea surface temperatures, dry air entrainment and increasing vertical wind shear. After a short period of subtropical transition, TS 02W is expected to undergo extra-tropical transition as it approaches the Kanto Plain after day 5.