Tropical Cyclone 02A (Biparjoy)
By PDC's Senior Weather
Specialist Glenn James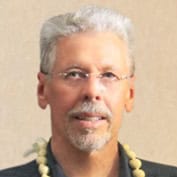 The Pacific Disaster Center's (PDC Global) Tuesday, June 13, 2023, Tropical Cyclone Activity Report…for the Pacific Ocean, the Indian Ocean, and adjacent Seas
Current Tropical Cyclones:
Tropical Cyclone 02A (Biparjoy)…is located approximately 213 NM south of Karachi, Pakistan

Northeast Pacific Ocean:
Eastern East Pacific:
An area of low pressure could form by this weekend several hundred miles south of the southern coast of Mexico. Conditions appear favorable for some development of this system thereafter while it moves westward to west-northwestward at around 10
mph.
* Formation chance through 48 hours…low…near 0 percent
* Formation chance through 7 days…low…20 percent
Central East Pacific:
An area of disturbed weather located several hundred miles south of the coast of southwestern Mexico has become a little better organized since yesterday. Some additional slow development of this system is possible over the next few days while it moves generally west-northwestward at 10 to 15 mph. By early next week,
conditions are expected to become unfavorable for development.
* Formation chance through 48 hours…low…20 percent
* Formation chance through 7 days…low…30 percent
Central Pacific Ocean:
There are no tropical cyclones…nor any areas of disturbed weather under investigation by the Central Pacific Hurricane Center (CPHC)
Tropical cyclone formation is not expected during the next 7-days.
Arabian Sea
Tropical Cyclone 02A (Biparjoy)

According to the JTWC Warning number 31, sustained winds are 80 knots…with gusts to near 100 knots
Animated multi-spectral satellite imagery depict an asymmetrical system that is battling pressure in the northeast quadrant. In addition, there are spiral bands of deep convection wrapping into an assessed low level circulation center. Analysis of a partial image reveals the remnants of a microwave eye. This feature was short-lived and was present between the past two warning cycles.
TC Biparjoy is in a marginally favorable environment for further tropical activity. These conditions are characterized by moderate westward outflow aloft, a strong vorticity signature, very warm sea surface temperatures, offset by unfavorable (25-30 knot) vertical wind shear.
TC 02A (Biparjoy) continues to battle its environment as it rides the western edge of the ridge to the east. It appears the track speed has slowed a bit as the system is about to make its turn around the ridge axis. Through 12 hours, the system will maintain its intensity of 90 knots, as it begins to make the turn northward, rounding the ridge axis.
Through 24 and 36 hours, TC 02A will be on a northeastward trajectory and will steadily weaken to 70 knots during landfall near the India-Pakistan border due to land interaction. Through 72 and 96 hours, TC 02A will dissipate inland over northern India.