Tropical Cyclone 01W (Sanvu)
By PDC's Senior Weather
Specialist Glenn James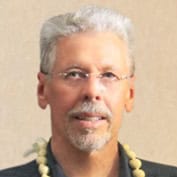 Current Tropical Cyclones:
Tropical Cyclone 01W (Sanvu) – Final Warning…is located approximately 576 NM east-southeast of Andersen AFB, Guam

Southwest Pacific Ocean
Tropical Cyclone 01W (Sanvu) – Final Warning
According to the JTWC Warning number 11, sustained winds were 25 knots, with gusts to 35 knots.
Animated enhanced infrared satellite imagery depicts a small slightly north-south elongated central dense overcast whose western periphery is devoid of deep convection. With very limited satellite data to interrogate, a partial color composite microwave image reveals faint low level cloud lines in the exposed western periphery wrapping under the deep convection obscuring the low level circulation center.

TS 01W (Sanvu) is forecast to exit a weak steering environment over the next several hours as a ridge to the north continues to build its influence. During this time, the environment surrounding 01W is anticipated to gradually deteriorate as the positive factors of warm sea surface temperatures and good outflow aloft are counteracted by steadily increasing vertical wind shear and dry air entrainment.
It is important to keep in mind that a few degrees north of the system, lies a sharp gradient of both moisture and vertical wind shear, and as the system tracks into that gradient the intensity is forecast to fall. If however, the ridge builds faster than previously forecast, 01E may steady up on a course closer to the 12th parallel and therefor stave off some weakening, thereby stretching the extended track forecast closer to Guam.
That notwithstanding, the preponderance of evidence still indicates a gradual weakening trend as vertical wind shear and dry air entrainment continue to increase eventually dissipating the system by 96 hours, well east of Guam.