Tropical Cyclone 14W (Muifa) / Tropical Cyclone 16W (Nanmadol) / Tropical Cyclone 13E / Invest 94E
Thursday, September 15, 2022
By PDC's Senior Weather
Specialist Glenn James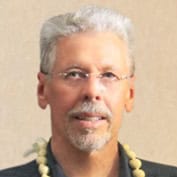 Tropical Cyclone 13E…is located approximately 205 NM south-southeast of Puerto Escondido, Mexico

Tropical Cyclone 14W (Muifa)…is located approximately 252 NM west of Inchon, South Korea

Tropical Cyclone 16W (Nanmadol)…is located approximately 464 NM east-southeast of Kadena AB, Okinawa, Japan
Northeast Pacific:
Tropical Cyclone 13E
TROPICAL DEPRESSION STILL MOVING SLOWLY NORTHWESTWARD…HEAVY RAINS EXPECTED OVER PORTIONS OF SOUTHERN MEXICO
According to NHC advisory number 2…sustained winds were 35 mph with gusts to 45 mph
The depression is moving toward the northwest near 3 mph (6 km/h). A northwestward motion with an increase in forward speed is expected over the next couple of days.
On the forecast track, the center of the cyclone is expected to move near or over the coast of southwestern Mexico Saturday or Saturday night.
Maximum sustained winds are near 35 mph (55 km/h) with higher gusts. Gradual strengthening is forecast during the next couple of days, and the depression is forecast to become a tropical storm tonight or Friday.
HAZARDS AFFECTING LAND 
RAINFALL: The system is expected to produce rainfall totals of 3-6 inches with local totals of 10 inches across coastal portions of the Mexican States of Oaxaca, Guerrero, Michoacán, Colima, and possibly Jalisco through Sunday. These rains may produce flash and urban flooding, along with isolated mudslides in areas of higher terrain near the coast.
WIND: Tropical storm conditions are possible within the watch area beginning early Saturday.
SURF: Swells generated by the depression are expected to begin affecting portions of the coast of southern Mexico by late Friday and continue into the weekend. These swells are likely to cause life-threatening surf and rip current conditions.
Southwest of southwestern Mexico:
Invest 94E
>>> An area of low pressure located a few hundred miles south-southwest of Manzanillo, Mexico, continues to produce disorganized showers and thunderstorms.
Environmental conditions are forecast to become more conducive for development, and a tropical depression is likely to form within the next two to three days.
This disturbance is forecast to meander off the southwestern coast of Mexico through the end of this week, and then begin to move northwestward early next week.
* Formation chance through 48 hours…high…70 percent
* Formation chance through 5 days…high…90 percent
Central Pacific:
There are no tropical cyclones nor any areas of disturbed weather under investigation by the CPHC
Northwest and Southwest Pacific Ocean, Indian Ocean, Arabian Sea:
Northwest Pacific
Tropical Cyclone 14W (Muifa)
According to the JTWC Warning number 39, sustained winds were 35 knots with gusts to near 45 knots.
Animated enhanced infrared satellite imagery shows the system continued to deteriorate even as it exited back over water in the Yellow Sea. The associated convection has sheared further northward and the low level circulation has become more ragged.
Analysis indicates a highly unfavorable environment with high vertical wind shear, frictional effects of land
interaction, and cool sea surface temperatures in the Yellow Sea.
TS Muifa has crested the ridge axis and will now accelerate northeastward as it tracks over the Shandong Bandao Peninsula, across the Gulf of Bo Hai, then make a final landfall on Bo Hai Peninsula around 18 hours.
The highly unfavorable conditions will continue to rapidly erode the system leading to dissipation by 36 hours, very likely sooner, as it drags further inland into northeastern China.
Tropical Cyclone 16W (Nanmadol)
According to the JTWC Warning number 14, sustained winds were 110 knots with gusts to near 135 knots.
Animated enhanced infrared satellite imagery shows a large system with extensive feeder bands trailing to the south all the way to the Philippines. The central convection has become more dense with colder convective tops as it maintained a ragged, formative eye.
Analysis indicates a favorable environment with low vertical wind shear and strong outflow over warm sea surface temperatures.
TY Nanmadol will continue west-northwestward then northwestward under the steering influence of the ridge to the north. After 48 hours, it will turn more north-northwestward then around 72 hours, will crest the ridge axis and accelerate northeastward, make landfall over Kyushu, Japan, near Sasebo around 78 hours.
By 120 hours the storm will be in the Sea of Japan just off the coast of Honshu. The favorable conditions will fuel a gradual then rapid intensification to a peak of 120 knots by 48 hours with the addition of a poleward outflow channel.
Afterward, increasing vertical wind shear, land interaction, then cooling sea surface temperatures in the Sea of Japan will gradually erode the system. By 120 hours, the system will be reduced to 55 knots as it enters the baroclinic zone and begins extra-tropical transition.