Tropical Cyclone 14W (Muifa) / Tropical Cyclone 16W (Nanmadol) / Tropical Cyclone 13E (Lester) / Invest 94E
Friday, September 16, 2022
By PDC's Senior Weather
Specialist Glenn James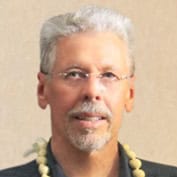 Tropical Cyclone 13E (Lester)…is located approximately 200 NM southeast of Acapulco, Mexico
Tropical Cyclone 14W (Muifa)…is located approximately 238 NM west-northwest of Inchon, South Korea – Final Warning

Tropical Cyclone 16W (Nanmadol)…is located approximately 287 NM east of Kadena AB, Okinawa, Japan
Northeast Pacific:
Tropical Cyclone 13E (Lester)
LESTER EXPECTED TO CAUSE TROPICAL STORM CONDITIONS ALONG PORTIONS OF THE COAST OF SOUTHERN MEXICO LATER TONIGHT…HEAVY RAINS ALSO EXPECTED TO BEGIN LATER TONIGHT
According to NHC advisory number 6…sustained winds were 40 mph with gusts to 50 mph
Lester is moving toward the northwest near 12 mph (19 km/h) and this motion is expected to continue through Saturday night.
On the forecast track, the center of the cyclone is expected to move near or over the coast of southwestern Mexico Saturday or Saturday night, and dissipate over southwestern Mexico Sunday morning.
Maximum sustained winds are near 40 mph (65 km/h) with higher gusts.
Gradual strengthening is forecast until the center crosses the coast of Mexico. Rapid weakening is expected after landfall.
Tropical-storm-force winds extend outward up to 80 miles (130 km)
from the center.
HAZARDS AFFECTING LAND 
RAINFALL: Lester is expected to produce rainfall totals of 3 to 6 inches with local maximum totals of 10 inches across coastal portions of the Mexican States of western Oaxaca, Guerrero, Michoacan, Colima, and Jalisco through Monday. These rains may produce flash and urban flooding, along with possible mudslides in areas of higher coastal terrain.
WIND: Tropical storm conditions are expected in the tropical storm warning areas and possible within the watch area beginning early Saturday.
SURF: Swells generated by Lester are affecting portions of the coast of southern Mexico and this will continue into the weekend. These swells are likely to cause life-threatening surf and rip current conditions.
Southwest of southwestern Mexico:
Invest 94E
Showers and thunderstorms associated with a low pressure area located a few hundred miles southwest of Manzanillo, Mexico, are gradually becoming better organized.
Environmental conditions are forecast to become more conducive for development, and a tropical depression is likely to form tonight or on Saturday.
This disturbance is forecast to meander off the southwestern coast of Mexico through the end of this week, and then begin to move northwestward early next week.
* Formation chance through 48 hours…high…90 percent
* Formation chance through 5 days…high…90 percent
Central Pacific:
There are no tropical cyclones nor any areas of disturbed weather under investigation by the CPHC
Northwest and Southwest Pacific Ocean, Indian Ocean, Arabian Sea:
Northwest Pacific
Tropical Cyclone 14W (Muifa) – Final Warning
According to the JTWC Warning number 40, sustained winds were 25 knots with gusts to near 35 knots.
Animated multi-spectral satellite imagery shows the system is stripped of deep convection due to high (50 knots +) vertical wind shear as it made landfall over the Bo Hai Peninsula, northeastern China.
The system is rapidly eroding due to the high vertical wind shear and land interaction and is expected to dissipate by 12 hours.
Tropical Cyclone 16W (Nanmadol) – Super Typhoon

According to the JTWC Warning number 18, sustained winds were 130 knots with gusts to near 160 knots.
Animated enhanced infrared satellite imagery shows the system has become even more compact as the feeder bands, mostly trailing tothe south, wrapped tighter into the central convection that has maintained a very warm, sharply-outlined and perfectly symmetrical eye that has shrunk to 12 NM in diameter. convectivetops along the eyewall continued to deepen. The eyewall is also highly symmetrical and continuous.
STY Nanmadol will continue on its current track under the steering influence of the ridge to the northeast. After 36 hours, it will crest the ridge axis and recurve northeastward, making landfall over Kyushu, Japan, near Sasebo just after 48 hours.
Afterward, STY 16W will accelerate northeastward across Honshu and by 120 hours will be back in the Pacific Ocean east of Misawa. The favorable conditions will fuel further intensification to a peak of 135 knots by 12 hours afterward, cooling sea surface temperatures, increasing vertical wind shear, and land interaction will gradually erode the system.
By 120 hours the storm will be in the Sea of Japan just off the coast of Honshu. The favorable conditions will fuel a gradual then rapid intensification to a peak of 120 knots by 48 hours with the addition of a poleward outflow channel.
By 120 hours, the system will be reduced to 40 knots. Concurrently, by 72 hours, STY 16W will start extra-tropical transition, and will transform into a cold-core low.