Tropical Cyclone 16W (Nanmadol) / Tropical Cyclone 13E (Lester) / Tropical Cyclone 14E (Madeline)
Saturday, September 17, 2022
By PDC's Senior Weather
Specialist Glenn James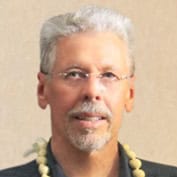 Remnants of Tropical Cyclone 13E (Lester)…is located approximately 95 NM east-southeast of Acapulco, Mexico – Last Advisory

Tropical Cyclone 14E (Madeline)…is located approximately 460 NM south-southeast of the southern tip of Baja California
Tropical Cyclone 16W (Nanmadol)…is located approximately 215 NM south-southeast of Sasebo, Japan
Northeast Pacific:
Remnants of Tropical Cyclone 13E (Lester) – Last Advisory

TROPICAL STORM WARNINGS DISCONTINUED FOR SOUTHWESTERN MEXICO BUT THE HEAVY RAIN THREAT REMAINS
According to NHC advisory number 9…sustained winds were 30 mph with gusts to 40 mph
The remnants of Lester are forecast to continue to produce heavy rain along portions of the southwestern coast of Mexico today.
Maximum sustained winds are near 30 mph (45 km/h) with higher gusts. Gusty winds will be possible in areas of heavy rain along the coast.
Tropical-storm-force winds extend outward up to 60 miles (95 km) from the center.
HAZARDS AFFECTING LAND 
RAINFALL: Lester is forecast to produce rainfall totals across the following Mexican states through Sunday:
Coastal Michoacan and coastal Guerrero: 8 to 12 inches with maximum totals of 16 inches
Central to Western coastal Oaxaca, coastal Colima and coastal Jalisco: 3 to 6 inches with local maximum totals of 12 inches.
These rains may produce flash and urban flooding, along with possible mudslides in areas of higher coastal terrain.
WIND: Tropical storm conditions are expected along portions of the coast within the tropical storm warning area and are possible within the tropical storm watch area during the next few hours.

SURF: Swells generated by Lester are affecting portions of the coast of southern and southwestern Mexico, and this will continue into the weekend. These swells are likely to cause life-threatening surf and rip current conditions.
Northeast Pacific:
Tropical Cyclone 14E (Madeline)
MADELINE HEADING NORTHWARD/strong>
According to NHC advisory number 2…sustained winds were 45 mph with gusts to 55 mph
Madeline is moving toward the north near 9 mph (15 km/h). A gradual turn toward the northwest then west is expected through early next week.
Maximum sustained winds are near 45 mph (75 km/h) with higher gusts. Some slight strengthening is forecast over the next day or so, with fluctuations in intensity possible after that.
Tropical-storm-force winds extend outward up to 125 miles (205 km) from the center.
South of Central America and Southeastern Mexico:
An area of low pressure could form over the far eastern portion of the eastern North Pacific basin early next week.
Environmental conditions are forecast to be conducive for some gradual development while the system moves west-northwestward near or offshore the coast of southern Mexico through mid-week.
* Formation chance through 48 hours…low…near 0 percent
* Formation chance through 5 days…low…20 percent
South of southern Mexico:
Another area of low pressure is forecast to form south of the southern coast of Mexico by the middle of next week.
Some gradual development is possible thereafter while the disturbance moves generally west-northwestward off the coast of southwestern Mexico.
* Formation chance through 48 hours…low…near 0 percent
* Formation chance through 5 days…low…20 percent
Central Pacific:
There are no tropical cyclones nor any areas of disturbed weather under investigation by the CPHC
Northwest and Southwest Pacific Ocean, Indian Ocean, Arabian Sea:
Northwest Pacific
Tropical Cyclone 16W (Nanmadol) – Typhoon

According to the JTWC Warning number 22, sustained winds were 105 knots with gusts to near 130 knots.
Animated enhanced infrared satellite imagery depicts a large, well-defined typhoon with spiral bands of deep convection wrapping into a 12 NM eye. Decent microwave imagery remains illusive, the last microwave image indicated a symmetric central core with a nearly complete secondary eye-wall like feature. As the system has progressed poleward, 16W has a slightly fragmented western banding region with a tight core and somewhat intact secondary eyewall.
The system is forecast to continue tracking generally north-northwestward under the steering influence of a ridge to the northeast. Though the environment is characterized by low vertical wind shear (5-10 knots), warm sea surface temperatures and radial outflow aloft, there will be a gradual loss in intensity through 12 hours.
By 24 hours, an approaching cold front and accompanying shortwave trough will begin to breakdown the steering ridge, as a result 16W will begin to execute a dramatic northeasterly turn. At the same time, 16W will increase its land interaction as it passes south of Nagasaki and drops below 95 knots.
By 36 hours, now over Kyushu, 16W will begin to significantly weaken as land interaction with Japan and shear values increase. Near 48 hours, 16W drastically increases track speeds and progresses along the frontal boundary as it is ripped apart by increasing shear values as well as by Japan itself.
Shortly after 48 hours, as the system progresses north-northeastward, it will continue to weaken and also begin to interact with and integrate into the passing trough thereby starting extra-tropical transition. After 72 hours the remnants of 16W will exit into the Pacific Ocean and complete extra-tropical transition by 96 hours.