Tropical Cyclone 12E (Kay) / Tropical Cyclone 12W (Hinnamnor)
Sunday, September 4, 2022
By PDC's Senior Weather
Specialist Glenn James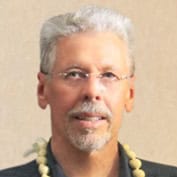 Tropical Cyclone 12E (Kay)…is located 275 miles west-southwest of Acapulco, Mexico 

Tropical Cyclone 12W (Hinnamnor)…is located approximately 383 NM southwest of Busan, South Korea


Northeast Pacific: .
Tropical Cyclone 12E (Kay)

KAY EXPECTED TO STRENGTHEN INTO A HURRICANE DURING THE NEXT COUPLE OF DAYS
Kay is moving toward the west-northwest near 14 mph (22 km/h). This general motion is expected to continue for the next day or so, followed by a turn to the northwest and north-northwest on Tuesday.
The center of Kay is expected to remain south of southwestern Mexico during the next couple of days, then move toward the southern Baja California peninsula on Wednesday.
Maximum sustained winds are near 45 mph (75 km/h) with higher gusts.
Strengthening is expected, and Kay is forecast to become a hurricane
in a day or so and continue strengthening through midweek.
Tropical-storm-force winds extend outward up to 115 miles (185 km) from the center.
HAZARDS AFFECTING LAND  
SURF: Swells generated by Kay are affecting portions of the coast of southwestern Mexico. These swells are expected to reach the southern portion of the Baja California peninsula by Tuesday, and are likely to cause life-threatening surf and rip current conditions.
RAINFALL: Kay is expected to produce 1 to 3 inches of rainfall, with isolated storm totals of 5 inches, across coastal portions of southwestern Mexico from Guerrero northwestward to Jalisco over the next few days.
WIND: Gusty winds are likely near the coast of southwestern Mexico in outer rainbands during the next couple of days.
Central Pacific:
There are no tropical cyclones nor any areas of disturbed weather under investigation by the CPHC
Northwest and Southwest Pacific Ocean, Indian Ocean, Arabian Sea:
Tropical Cyclone 12W (Hinnamnor)
According to the JTWC Warning number 31, sustained winds were 110 knots with gusts to near 135 knots.
Animated enhanced infrared satellite imagery depicts a small 10 NM eye with slightly fragmented deep convective banding wrapping into the circulation center. A microwave image reveals that what was once a complete outer eyewall feature has since fragmented and is now more indicative of a banding feature.animated upper level water vapor imagery reveals that mid-upper level dry air intrusion may be the culprit for this fragmentation.
Still tracking generally northward under the steering influence of the ridge to the east, TY 12W has started showing signs of dry air entertainment within the previously formed outer eyewall. While this is not a favorable occurrence, if the inner core of the system can withstand the dry air, intensification to a maximum of 115 knots within the next 12 hours is still
possible.
This is because in the short term the systems environment remain favorable, characterized by warm sea surface temperatures, low vertical wind shear (10-15 knots) and vigorous dual-channel outflow both poleward and equatorward. This environment will not last long however,  24 hours the system will steady up on a generally northeastward track as it rounds the ridge and accelerates towards the Korean Peninsula.
Now over cooler waters, 12W will start to interact with the strong upper-level low and trough moving in from the west which will bombard the system with dry air and dramatically increase vertical wind shear as well
as further accelerate 12W northeastward.
Near 36 hours this interaction with the passing trough will begin to rob the system of its tropical characteristics and thereby start extratropical transition (ett) as the system passes over the southern coast of South Korea.
By 48 hours the system will still have much of its former intensity as it is stripped of its remaining tropical characteristics and becomes fully incorporated in the mid-latitude trough thereby completing ett.