Tropical Cyclone 12E (Kay) / Tropical Cyclone 12W (Hinnamnor) / Invest 91W
Monday, September 5, 2022
By PDC's Senior Weather
Specialist Glenn James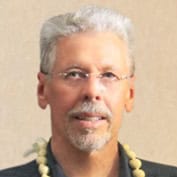 Tropical Cyclone 12E (Kay)…is located 325 miles southwest of Manzanillo, Mexico 

Tropical Cyclone 12W (Hinnamnor)…is located approximately 111 NM northeast of Busan, South Korea – Final Warning


Northeast Pacific: .
Tropical Cyclone 12E (Kay)

KAY EXPECTED TO STRENGTHEN DURING THE NEXT DAY OR TWO… …OUTER RAIN BANDS, GUSTY WINDS, AND ROUGH SURF CONTINUE TO AFFECT SOUTHWESTERN MEXICO
Kay is moving toward the west-northwest near 10 mph (17 km/h). A turn toward the northwest is expected on Tuesday, followed by a north-northwestward motion Tuesday night through Thursday.
On the forecast track, the center of Kay is expected to remain southwest and west of southwestern Mexico through Tuesday, then move to the west of the southern Baja California peninsula on Wednesday and Thursday.
Maximum sustained winds are near 80 mph (130 km/h) with higher gusts. Strengthening is forecast during the next couple of days, and Kay is expected to be a strong hurricane when it passes near the Baja California peninsula during the middle of the week.
Hurricane-force winds extend outward up to 30 miles (45 km) from the center and tropical-storm-force winds extend outward up to 175 miles (280 km).
HAZARDS AFFECTING LAND  
WIND: Tropical-storm-force wind gusts in outer rainbands are likely near the coast of southwestern Mexico during the next day or so. Tropical storm conditions are possible in the watch area in the southern Baja California peninsula by early Wednesday.
SURF: Swells generated by Kay will affect portions of the coast of southwestern Mexico during the next few days. Large swells are likely to reach the southern portion of the Baja California peninsula on Tuesday and are expected to spread up the peninsula and the Gulf of California later this week. These swells will likely cause life-threatening surf and rip current conditions.
RAINFALL: Kay is expected to produce 3 to 6 inches of rainfall, with isolated storm total amounts of 10 inches, across portions of the Mexican Riviera and western Mexico through Wednesday night. These rainfall amounts could lead to flash flooding, including landslides.
Central Pacific:
There are no tropical cyclones nor any areas of disturbed weather under investigation by the CPHC
Northwest and Southwest Pacific Ocean, Indian Ocean, Arabian Sea:
Tropical Cyclone 12W (Hinnamnor) – Final Warning

According to the JTWC Warning number 36, sustained winds were 75 knots with gusts to near 90 knots.
Animated enhanced infrared satellite imagery depicts a defiantly well-defined circulation with cloud bands finally showing signs of weakening. A microwave satellite image reveals that the systems deep convective elements are almost exclusively to the north and south of the low level center, and the systems core remains well defined.
Still tracking generally north-northeastward under the steering influence of the ridge to the east, the environment surrounding 12W will continue to get more hostile. As is evident in the IR imagery, the field of convergent flow and upper level dry air moving over the Yellow Aea has continued to erode the western flank of 12W, and has now metastasized to other areas of the system.
As 12W continues to round the ridge and continues to increase speed, it will close on the southern coast of the Korean Peninsula. As this happens the environment will continue to rapidly degrade characterized by falling sea surface temperatures, increasing vertical wind shear and dry air entertainment which will all weaken the system.
By 6 hours, as the system begins to pass over the Korean peninsula, it interacts with a very strong, mid-latitude trough and upper-level jet max, and begins a rapid transition to an extra-tropical low.
By 12 hours, now in the Sea of Japan, 12W will still have much of its former intensity due to the extreme dynamical forces associated with the trough and speed of transition. Near 24 hours, 12W will be robbed of its last remaining tropical characteristics, leaving a strong storm-strength extra-tropical low in the Sea of Japan.
>>> There's an area of disturbed weather, being referred to as Invest 91W which is located approximately 100 NM west-southwest of Iwo-To, Japan

According to the JTWC…Animated infrared satellite imagery and a himawari-8 infrared satellite image depicts a partially exposed, consolidating low level circulation center with deepening convection to the west and southwest..
Invest 91W displays favorably low (5-10 knot) vertical wind shear accompanied with warm sea surface temperatures and equatorial outflow aloft.
Based on model guidance 91W will gradually build and head generally southwestward over the next 24 hours. 
Maximum sustained surface winds are estimated at 15 to 20 knots.
The potential for the development of a significant tropical cyclone within the next 24 hours remains medium.