Wednesday, April 19, 2023
By PDC's Senior Weather
Specialist Glenn James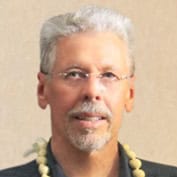 Current Tropical Cyclones:
Tropical Cyclone 01W…is located approximately 63 NM north-northwest of Pohnpei

Southwest Pacific Ocean
Tropical Cyclone 01W
According to the JTWC Warning number 3, sustained winds were 35 knots, with gusts to 45 knots.
Animated enhanced infrared satellite imagery shows a medium-sized system with shallow, fragmented formative banding feeding in from all quadrants into the deep central convection that is obscuring the low level circulation.
Analysis indicates a favorable environment with low vertical wind shear, moderate radial outflow, and warm sea surface temperatures.
TD 01W will track generally northwestward under the steering ridge toward the direction of Guam. The favorable conditions will fuel a modest intensification to a peak of 35 knots at 24-36 hours.
Afterward, as the cyclone approaches 10 degrees north latitude, increasing vertical wind shear, associated with strong upper level southwesterly winds and near-surface northeasterly dry air intrusion, will gradually erode the system toward dissipation by 72 hours.