Tropical Cyclone 18S (Ilsa)
By PDC's Senior Weather
Specialist Glenn James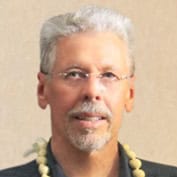 Current Tropical Cyclones:
Tropical Cyclone 18S (Ilsa)…is located approximately 341 NM northeast of Learmonth, Australia – Final Warning

South Indian Ocean
Tropical Cyclone 18S (Ilsa) – Final Warning

Tropical cyclone (TC) 18S peaked in intensity near 130 knots. Surface observations from Bedout Island indicated maximum sustained surface winds (10-minute average) of 121 knots (129-130 knots converted to 1-minute average) with maximum gusts of 156 knots (167 knots converted to 1-minute average).
Over the past two hours, animated enhanced infrared satellite imagery indicates a slight weakening trend with the eye becoming more ragged and cloud filled. A microwave image shows decaying spiral banding over the southern semicircle, however, animated radar imagery from Port Hedland continues to show an intact, symmetric eyewall. Based on the latest radar imagery, the center will make landfall within the next two hours between De Grey and Pardoo station. After passing just east of Bedout Island, TC 18S is expected to make landfall.
Environmental conditions will continue to degrade as the system approaches the coast and tracks inland with steady weakening expected. After 6 hours, TC 18S will recurve sharply southeastward to east-southeastward as it interacts with the major shortwave trough and eventually accelerates within the mid-latitude westerlies. rapid weakening is expected with dissipation by 36 hours over central Australia.