Tropical Cyclone 12W (Hinnamnor)
By PDC's Senior Weather
Specialist Glenn James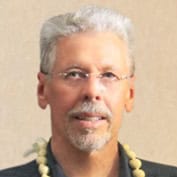 Tropical Cyclone 12W (Hinnamnor)…is located approximately 937 NM east of Kadena AB


Northeast Pacific:
There are no tropical cyclones, nor any areas of disturbed weather under investigation by the NHC
Central Pacific:
There are no tropical cyclones nor any areas of disturbed weather under investigation by the CPHC
Northwest and Southwest Pacific Ocean, Indian Ocean, Arabian Sea:
Tropical Cyclone 12W (Hinnamnor)
According to the JTWC Warning number 4, sustained winds were 55 knots with gusts to near 70 knots.
TS 12W began rapidly consolidating near the northern region of an area of persistent deep convection. Deep convective banding formed quickly, wrapping into a well-defined low-level circulation center. There were also significant improvements in the low-level structure, especially over the western semicircle, with low-level cloud lines supporting the
presence of a closed, defined cyclone.
Additionally, poleward outflow improved expanding northwestward and northward aided by a tutt cell and upper-level trough to the west and northwest. Robust equatorward outflow over the eastern semicircle boosted by a large tutt cell positioned to the southeast has further supported the rapid development over the past 12 hours.
Recent animated multi-spectral satellite imagery (msi) continues to depict tightly-curved banding wrapping into the center with intense deep convection flaring over, and obscuring, the low level circulation center. A color composite microwave image shows multiple deep convective bands over the northern semicircle with curved inner banding over the west and south quadrants.
Environmental conditions remain favorable with low vertical wind shear and warm sea surface temperature values.
TS 12W is forecast to turn gradually west-northwestward to westward over the next 12 to 36 hours as the ridge builds to the north. A deep mid-latitude shortwave trough currently positioned over eastern Japan is kicking northeastward with a mid-latitude ridge building over Korea and western Japan, which will reinforce the building ridge.
Environmental conditions are expected to remain favorable through 24 hours, thus steady intensification is anticipated with a peak of 55 knots by 24 hours. After 24 hours, increasing northeasterly vertical wind shear (20-25 knots) will hinder development through 72 hours.
After 72 hours, an approaching mid-latitude trough will weaken the ridge allowing the system to slow, re-intensify with improving poleward outflow, and recurve poleward toward Kyushu Island.