Tropical Cyclone 10W / Invest 99W
By PDC's Senior Weather
Specialist Glenn James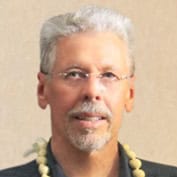 Tropical Cyclone 10W…is located approximately 330 NM east-northeast of Subic Bay, Philippines
Western East Pacific:
Showers and thunderstorms have mostly dissipated in association with the remnants of Ivette located more than 1000 miles west-southwest of the southern tip of the Baja California peninsula.
Environmental conditions are expected to remain unfavorable for further
development as this system moves over cooler waters and into a more
stable atmospheric environment.
* Formation chance through 48 hours…low…near 0 percent
* Formation chance through 5 days…low…near 0 percent
>>> Central East Pacific:
Showers and thunderstorms are showing some signs of organization in association with an area of low pressure located a few hundred miles south-southwest of the southern tip of the Baja California peninsula.
Environmental conditions appear generally favorable for additional development and a tropical depression could from over the next couple of days as the system moves west-northwestward or northwestward, well offshore of the coast of Mexico.
By mid-week, less favorable environmental conditions should limit further development.
* Formation chance through 48 hours…medium…40 percent
* Formation chance through 5 days…medium…40 percent
Central Pacific:
There are no tropical cyclones, nor any areas of disturbed weather under investigation by the CPHC
Northwest and Southwest Pacific Ocean, Indian Ocean, Arabian Sea:
Northwest Pacific Ocean
Tropical Cyclone 10W
According to the JTWC Warning number 2, sustained winds were 30 knots with gusts to near 40 knots.
Animated enhanced infrared satellite imagery depicts an exposed low level circulation center displaced to the northeast of an area of symmetrical flaring convection.
The environment is marginally favorable currently, with moderate (15-20 knot) northeasterly wind shear offset somewhat by strong equatorward diffluent outflow and very warm sea surface temperatures. The system is moving slowly along the southern periphery of a deep-layer subtropical ridge to the north.
TD 10W has slowly but steadily intensified over the past couple of days, even though it has been unable to establish a convective structure typical of a tropical cyclone and recent scatterometer data proves the wind field has reached 25 to 30 knots.
Over the next 24 hours the system will track generally towards the west, with a bit of a west-southwest jog in the near-term as it moves along the southern side of a deep ridge to the north.
After 24 hours the system is expected to turn onto a more northwestward track as the ridge begins to strengthen and build to the east, with the center eventually assuming a position to the east of TD 10W. TD 10W is forecast to skirt the northeast tip of Luzon around 36 hours, then track northwestward towards a landfall near Hong Kong around 96 hours.
Due to the relatively high shear and the lack of a convective core structure, TD 10W will struggle to intensify much in the near-term, with the forecast calling for slow but steady intensification to tropical storm strength by 36 hours.
Once past Luzon the system will intensify a bit more rapidly as the model guidance suggests a weak point source may develop over the system, finally allowing for a burst of intensification prior to landfall along the Chinese coast. Once ashore in southeast China, TD 10W will rapidly weaken and ultimately dissipate no later than 120 hours.
>>> According to the JTWC, there's an area of disturbed weather being referred to as Invest 99W, which is located approximately 555 NM northeast of Subic Bay, Philippines
Maximum sustained surface winds are estimated at 15 to 20 knots. 
The potential for the development of a significant tropical cyclone within the next 24 hours is low.