Tropical Cyclone 10W (Ma-on) / Tropical Cyclone 11W (Tokage) / Invest 91E
By PDC's Senior Weather
Specialist Glenn James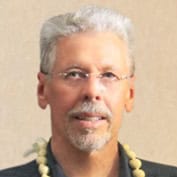 Tropical Cyclone 10W (Ma-on)…is located approximately 322 NM southeast of Hong Kong
Tropical Cyclone 11W (Tokage)…is located approximately 415 NM east of Narita AP, Japan
Central East Pacific:
Invest 91E
Shower activity continues to become less organized associated with a broad area of low pressure located several hundred miles southwest of the southern tip of the Baja California peninsula.
Environmental conditions are becoming less favorable for development and this system's chances of tropical cyclone formation continue to decrease.
The system is expected to move slowly westward, well offshore of the
coast of Mexico.
* Formation chance through 48 hours…low…10 percent
* Formation chance through 5 days…low…10 percent
Central Pacific:
There are no tropical cyclones, nor any areas of disturbed weather under investigation by the CPHC
Northwest and Southwest Pacific Ocean, Indian Ocean, Arabian Sea:
Northwest Pacific Ocean
Tropical Cyclone 10W (Ma-on)
According to the JTWC Warning number 11, sustained winds were 50 knots with gusts to near 65 knots.
Animated enhanced infrared satellite imagery depicts fragmented deep convective wrapping into a persistent region of convection just west of Luzon.
Upper-level conditions remain marginally favorable with moderate westward and fair equatorward outflow and low to moderate northeasterly vertical wind shear.
TS 10W will continue tracking to the west-northwestward through 72 hours as it remains under the direct influence of the subtropical ridge (str) over central China. The str will remain the main steering mechanism until after Ma-on makes landfall near Yangjiang, China.
During the next 12-24 hours, TS 10W is expected to gain higher intensity while it draws more energy from the very warm sea surface temperatures and deep ocean heat content of the South China Sea.
Just after reaching its peak intensity of 65 knots, Ma-on will make landfall near Yangjiang, China, and begin to dissipate as it encounters higher wind shear and interacts with the rugged physical terrain.
Tropical Cyclone 11W (Tokage)
According to the JTWC Warning number 8, sustained winds were 95 knots with gusts to near 115 knots.
Animated multi-spectral satellite imagery (msi) depicts a tight compact symmetrical system with a 10 NM symmetric eye.
Environmental conditions remain favorable with fair poleward and strong equatorward outflow, low to moderate vertical wind shear, and warm sea surface temperature values.
The persistent eye has helped aid in the dvorak estimates, with all agencies and the advanced dvorak technique coming in at 90 knots. Satellite consensus came in slightly higher at 95 knots. The cyclone is tracking along the northwestern periphery of the subtropical ridge to the east-southeast.