Tropical Cyclone 18S / Invest 90W
By PDC's Senior Weather
Specialist Glenn James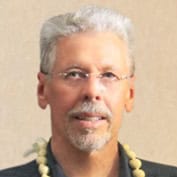 Current Tropical Cyclones:
Tropical Cyclone 18S…is located approximately 239 NM north of Broome, Australia
South Indian Ocean
Tropical Cyclone 18S

According to JTWC Warning number 10, sustained winds were 50 knots, with gusts to 65 knots.
Animated satellite imagery depicts a partially exposed low-level circulation center (llcc) position on the northeast edge of a developing central dense overcast. Vertical wind shear finally appears to be decreasing with outflow clearly expanding northeastward over the past few hours.
TC 18S is expected to track southwestward to southward through 60 hours as it rounds the ridge. TC 18S has struggled to consolidate due to the vertical wind shear, however, this shear appears to be abating which will finally allow the system to consolidate. Therefore, the system is expected to rapidly intensify after 12 hours.
A peak intensity near 130 knots is still expected by 60 hours just prior to landfall aided by high ocean heat content near the Australian coast andenhanced poleward outflow. After 60 hours, TC 18S will accelerate southeastward as it interacts with a major shortwave trough and will weaken rapidly over land.
Northwest Pacific Ocean
>>> There's an area of disturbed weather being referred to as Invest 90W…which is located approximately 217 NM east of Legazpi, Philippines.

Animated multi-spectral satellite imagery and a microwave image reveal a broad low-level circulation (llc) with disorganized convection and a mid-level spinner offset to the north of the llc.

Environmental analysis reveals marginal conditions for development with moderate poleward outflow aloft and warm sea surface temperatures, offset by moderate to high (20-25 knot) vertical wind shear.
Global models are in agreement that 90W will gradually develop as it continues to track west-northwestward over the next 48 hours.
Maximum sustained surface winds are estimated at 18 to 23 knots.
The potential for the development of a significant tropical cyclone within the next 24 hours remains high.