Post-Tropical Cyclone 07E (Frank) / Tropical Cyclone 08E (Georgette) / Invest 96W
By PDC's Senior Weather
Specialist Glenn James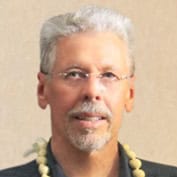 Post-Tropical Cyclone 07E (Frank) is located about 715 miles southwest of San Diego, California – Final Advisory
Tropical Cyclone 08E (Georgette) is located about 1410 miles west-southwest of the southern tip of Baja California
Post–Tropical Cyclone 07E (Frank) – Final Advisory

FRANK DEGENERATES INTO A POST-TROPICAL CYCLONE
The post-tropical cyclone is moving toward the northwest near 12 mph (19 km/h). A gradual turn toward the north is expected over the next couple of days.
Maximum sustained winds are near 40 mph (65 km/h) with higher gusts. Gradual weakening is expected during the next couple of days, and the post-tropical cyclone is forecast to dissipate by early Friday.
Tropical-storm-force winds extend outward up to 70 miles (110 km) from the center in the northeastern quadrant.
Tropical Cyclone 08E (Georgette)
GEORGETTE MOVING NORTH-NORTHEASTWARD
The depression is moving toward the north-northeast near 7 mph (11 km/h). A north-northeastward to northward motion is expected through Wednesday, followed by a turn to the west along with an increase in forward speed on Thursday.
Maximum sustained winds are near 35 mph (55 km/h) with higher gusts.
Gradual weakening is forecast during the next day or two, and Georgette could become a remnant low within the next couple of days.
>>> Offshore of Southern Mexico:
An area of low pressure is expected to form a few hundred miles south of eastern Mexico in a couple of days.
Environmental conditions are expected to be favorable for gradual development thereafter, and a tropical depression could form this weekend.
This system is forecast to move west-northwestward, remaining well offshore of the coast of southern Mexico.
* Formation chance through 48 hours…low…20 percent
* Formation chance through 5 days…high…70 percent
>>> Well southwest of Southwest Mexico:
Another area of low pressure could form several hundred miles south-southwest of the southern tip of the Baja California peninsula later this week.
Some gradual development of this system is possible by the end of this week while it moves westward over the open waters of the eastern Pacific basin.
* Formation chance through 48 hours…low…near 0 percent
* Formation chance through 5 days…low…20 percent
Central Pacific:
There are no tropical cyclones, nor any areas of disturbed weather being investigated by the Central Pacific Hurricane Center at the time of this writing
Northwest and Southwest Pacific Ocean, Indian Ocean, Arabian Sea:
According to the JTWC…an area of disturbed weather, being referred to as Invest 96W is located approximately 105 NM south-southwest of Kaohsiung, Taiwan.
Animated multi-spectral satellite imagery depicts no discernable low-level circulation beneath the deep disorganized convection and cirrus blow off over the south and east quadrants of invest 96w. Earlier scatterometer data suggested sharp east-west oriented troughing in the area, but no distinct closed low level circulation center.
Environmental analysis indicates a conducive environment for further development of 96w with strong equatorward outflow, favorable (10-15 knot) vertical wind shear, and warm sea surface temperatures. A drop in the 24 hour shear tendency and increases in vorticity further add to the value of development.
Deterministic models agree that 96W will rapidly consolidate into a distinct circulation center within the next 12 hours, followed by intensification to a tropical depression or weak tropical storm over the next 24-48 hours as it takes a north-northwesterly track.
GFS is the usual aggressor here in the development with it reaching TD strength within 24-36 hours, while ECMWF agrees on the development of circulation center but lacks a depression strength wind field.
Additionally, both GEFS and ECENS depict tight track and intensity groupings, which provides increased confidence in the overall scenario and lend support for upgrading of 96W to a low.
Maximum sustained surface winds are estimated at 12 to 18 knots.
The potential for the system to transition into a significant tropical cyclone within the next 24 hours is low.