By PDC's Senior Weather
Specialist Glenn James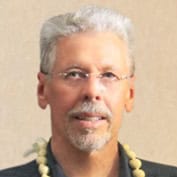 Current Tropical Cyclones:
There are no tropical cyclones
Northwest Pacific Ocean
>>> There's an area of disturbed weather being referred to as Invest 93W, which is located approximately 214 NM north-northwest of Puerto Princesa, Philippines.
Animated multi-spectral satellite imagery depicts a partially-exposed low level circulation center with flaring convection sheared to the southwest.
Environmental analysis indicates the environment is marginally unfavorable with weak outflow aloft and dry air entrainment from the northwest offset by warm sea surface temperatures and low (5-10 knot) vertical wind shear.
Global models are in agreement that 93W will have very little development as it tracks generally west-northwestward over the next 24-72 hours.
Maximum sustained surface winds are estimated at 10 to 15 knots.
The potential for the development of a significant tropical cyclone within the next 24 hours is downgraded to low.