By PDC's Senior Weather
Specialist Glenn James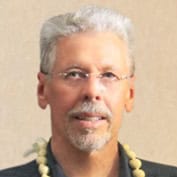 Current Tropical Cyclones:
There are no tropical cyclones
North Indian Ocean
>>> There's an area of disturbed weather being referred to as Invest 91B, which is located approximately 332 NM south of Port Blair.
Enhanced infrared satellite imagery reveal weak lower level turning with deep flaring convection offset to the west of an assessed low-level circulation (llc).
Environmental analysis reveals a favorable environment with good poleward and equatorward outflow aloft, low (10-15 knot) vertical wind shear, and very warm sea surface temperatures.

An enhanced convective envelope and westerly wind bursts over the southern portion over the Bay of Bengal is conducive for tropical cyclone development.

Analysis of the GFS models relative vorticity forecast, shows a strong signature becoming well defined by 48 hours.

Although the first look at this llc shows a weak circulation, global and ensemble models are in strong agreement that Invest 91B will quickly consolidate as it remains quasi-stationary over the next 24-48 hours, before tracking north-northeastward.

Maximum sustained surface winds are estimated at 08 to 13 knots. 
The potential for the development of a significant tropical cyclone within the next 24 hours is low.