By PDC's Senior Weather
Specialist Glenn James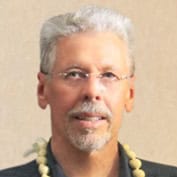 Current Tropical Cyclones:
There are no tropical cyclones at the time of this writing
Northwest Pacific Ocean
>>> There's an area of disturbed weather, being referred to as Invest 94W…which is located approximately 130 NM west-southwest of Palau.
Enhanced infrared satellite imagery depicts a poorly organized, broad monsoon depression like system with 15-20 knot winds and fragmented convective banding around the periphery of the low-level circulation and a core of weak winds.
A microwave image further depicts a broad low level center with linear banding associated with convergent low-level westerlies along the southern quadrant.
Environmental analysis reveals marginally favorable conditions for development with robust outflow aloft and warm sea surface temperatures.
Global models generally agree on the slow development of a monsoon depression that remains quasi-stationary over the next 24-48 hours.
Maximum sustained surface winds are estimated at 15 to 20 knots.
The potential for the development is low.