By PDC's Senior Weather
Specialist Glenn James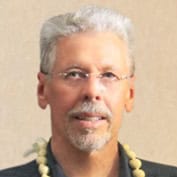 The Pacific Disaster Center's (PDC Global) Sunday, October 29, 2023, Tropical Cyclone Activity Report…for the Atlantic Ocean, the Caribbean Sea, and the Gulf of Mexico
CURRENT TROPICAL CYCLONES:
There are no tropical cyclones at the time of this writing 
>>> Southwestern Atlantic Ocean…
Invest 96L
Earlier today, an Air Force Reserve reconnaissance aircraft investigated a broad area of low pressure located a couple of hundred miles east of the central Bahamas, finding that the system did not possess a well-defined surface circulation, but was producing winds around 40 mph on its northeastern side.
Shower and thunderstorm activity persists, but the system only has limited time to develop into a short-lived tropical depression or storm over the next day or so as it moves slowly west-northwestward.
By Tuesday, strong upper-level winds and dry air should end the chances for further development as the system turns northward away from the
northwestern Bahamas.
* Formation chance through 48 hours…medium…40 percent
* Formation chance through 7 days…medium…40 percent
>>> Southwestern Caribbean Sea…
A broad area of low pressure could form in a few days over the central or southwestern Caribbean Sea.
Environmental conditions appear conducive for some gradual development thereafter while the system moves generally westward at 10 to 15 mph towards Central America.
* Formation chance through 48 hours…low…near 0 percent
* Formation chance through 7 days…low…30 percent