Monday, November 20, 2023
By PDC's Senior Weather
Specialist Glenn James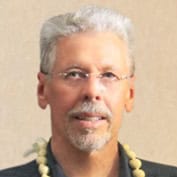 The Pacific Disaster Center's (PDC Global) Monday, November 20, 2023, Tropical Cyclone Activity Report…for the Atlantic Ocean, the Caribbean Sea, and the Gulf of Mexico
CURRENT TROPICAL CYCLONES:
There are no tropical cyclones
>>> Central Subtropical Atlantic…
A non-tropical area of low pressure is forecast to develop along a front over the central portion of the Atlantic basin during the next couple of days.
Thereafter, environmental conditions appear somewhat conducive for this system to gradually acquire some subtropical or tropical characteristics during the latter part of this week while it moves generally eastward across the central subtropical Atlantic.
* Formation chance through 48 hours…low…10 percent
* Formation chance through 7 days…medium…40 percent
>>> Central Caribbean Sea…
Invest 99L
Earlier satellite wind data indicated that a small but well-defined area of low pressure in the central Caribbean Sea was producing winds of 25-30 mph.
However, the associated shower and thunderstorm activity with this system remains disorganized, and nearby dry air is forecast to prevent much additional development as the system begins to drift slowly westward over the next few days.
* Formation chance through 48 hours…low…10 percent
* Formation chance through 7 days…low…10 percent