Tropical Cyclone 17E (Norma) / Tropical Cyclone 16W (Sanba) / Invest 91E / Invest 91A
Thursday, October 19, 2023
By PDC's Senior Weather
Specialist Glenn James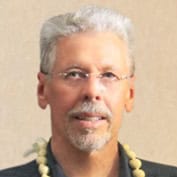 The Pacific Disaster Center's (PDC Global) Thursday, October 19, 2023, Tropical Cyclone Activity Report…for the Pacific Ocean, the Indian Ocean, and adjacent Seas
Current Tropical Cyclones:
Tropical Cyclone Norma…is located approximately 405 miles south-southeast of Cabo San Lucas, Mexico
Tropical Cyclone 16W (Sanba)…is located approximately 192 NM east of Hanoi, Vietnam
Northeast Pacific Ocean:
Tropical Cyclone Norma…
AIR FORCE HURRICANE HUNTERS TO INVESTIGATE MAJOR HURRICANE NORMA LATER TODAY…HEAVY RAINFALL AND FLOODING EXPECTED ACROSS SOUTHERN PORTIONS OF BAJA CALIFORNIA SUR THROUGH THE WEEKEND
According to the NHC advisory number 8A
Norma is moving toward the north near 7 mph (11 km/h). A northward to north-northwestward motion at a similar forward speed is expected for the next couple of days. A slower northward to northeastward motion is forecast over the weekend. On the forecast track, Norma is forecast to approach the southern portion of Baja California on Friday night and Saturday.
Maximum sustained winds are near 130 mph (215 km/h) with higher gusts. Norma is a category 4 hurricane on the Saffir-Simpson Hurricane Wind Scale. Small intensity fluctuations are possible today, followed by gradual weakening beginning Friday and continuing into the weekend.
Hurricane-force winds extend outward up to 30 miles (45 km) from the center and tropical-storm-force winds extend outward up to 150 miles (240 km).
HAZARDS AFFECTING LAND
WIND: Hurricane and tropical storm conditions are possible within the watch area by early Saturday.
RAINFALL: Norma is expected to produce rainfall totals of 5 to 10 inches with local maxima of 15 inches through Sunday across the far southern portion of the Mexican state of Baja California Sur. These rains will likely produce flash and urban flooding, along with possible mudslides in areas of higher terrain.
SURF: Swells generated by Norma are affecting portions of the coast of southwestern Mexico, and will spread northward along the coast of western Mexico and toward Baja California Sur during the next couple of days. These swells are likely to cause life-threatening surf and rip current conditions.
Invest 91E
A broad area of low pressure located several hundred miles south of the Gulf of Tehuantepec continues to produce a large area of disorganized showers and thunderstorms.
Gradual development of this system is expected, and a tropical depression is likely to form during the next few days while the system meanders or drifts generally northward over the far eastern portion of the basin.
* Formation chance through 48 hours…medium…50 percent
* Formation chance through 7 days…high…80 percent
Central North Pacific:
There are no tropical cyclones, nor any areas of disturbed weather under investigation by the CPHC at the time of this writing.
Western Pacific, Indian Ocean and adjacent Seas:
Western Pacific
Tropical Cyclone 16W (Sanbu)

According to the JTWC warning number 10…
The system had sustained winds of 40 knots, with gusts to 50 knots
Animated satellite imagery shows tropical storm 16W (Sanba) having a mostly exposed low level circulation (llc) with persistent, centralized flaring convention over the past six hours. Upper and mid-level clouds have almost entirely been sheared northward, showing evidence the deep-layer southerly flow on the western periphery of the ridging to the east of the low level circulation center (llcc) has begun to greatly influence the system. The llc is discernable on a visible 1 km image, with sheared clouds obscuring the llcc and northern cardinal quadrant.
TS 16W has evidently encountered the deep southerly flow of the ridge to the east and lost much of the mid and upper level support it once had. Vertical wind shear is forecast to strengthen over the next 48 hours and sea surface temperatures are expected to cool as upwelling occurs due to slower track speeds.
As a shallow-to-medium depth system, this will dissipate the structure rather rapidly. Complete dissipation is expected prior to 72 hours.
Arabian Sea
>>> There's an area of disturbed weather being referred to as Invest 91A…which is located approximately 515 NM east-southeast of Socotra
Animated multi-spectral satellite imagery and another pass depict a consolidating low level circulation center (llcc) with a 20 knot area of winds to the north with persistent convective elements and formative banding in the southern periphery.
Environmental analysis indicates that 91A is in a favorable environment for intensification due to warm sea surface temperatures, low (10-15 knot) vertical wind shear, and good equatorward outflow.
Global models agree this system will continue westward and intensify over the next 48 hours.
The potential for the development of a significant tropical cyclone within the next 24 hours remains medium.