Tropical Cyclone 15E (Lidia) / Tropical Cyclone 14W (Koinu) / Tropical Cyclone 15W / Invest 97W / Invest 98W
By PDC's Senior Weather
Specialist Glenn James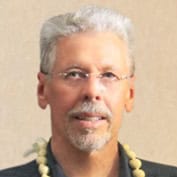 The Pacific Disaster Center's (PDC Global) Friday, October 6, 2023, Tropical Cyclone Activity Report…for the Pacific Ocean, the Indian Ocean, and adjacent Seas
Current Tropical Cyclones:
Tropical Cyclone 15E (Lidia)…is located about 460 miles south-southwest of the southern tip of Baja California
Tropical Cyclone 14W (Koinu)…is located approximately 98 NM southeast of Hong Kong
Tropical Cyclone 15W…is located approximately 610 NM east-southeast of Andersen AFB
Northeast Pacific Ocean:
Tropical Cyclone 15E (Lidia)
LIDIA REMAINS A SHEARED TROPICAL STORM
According to the NHC Advisory number 16…
Lidia is moving toward the west near 6 mph (9 km/h). A gradual turn toward the northwest and north is expected this weekend, followed by a slightly faster northeastward motion on Monday.
Maximum sustained winds remain near 70 mph (110 km/h) with higher gusts. Small intensity fluctuations are possible during the next couple of days, and Lidia could become a hurricane over the weekend.
Tropical-storm-force winds extend outward up to 80 miles (130 km) from the center.
>>> South of Central America…
Invest 99E
Showers and thunderstorms are gradually becoming better organized in association with an area of low pressure centered a couple of hundred miles southwest of the Gulf of Tehuantepec.
Environmental conditions are expected to support further development of this system during the next couple of days, and a tropical depression is likely to form this weekend. The disturbance is forecast to move
slowly west-northwestward for the next day or so, and then turn northward and move toward the southern coast of Mexico late Sunday
and Monday.
Regardless of development, this system could produce heavy rainfall along portions of the coast of southern and southwestern Mexico through early next week. Interests in this area should monitor the progress of this system.
* Formation chance through 48 hours…high…70 percent
* Formation chance through 7 days…high…80 percent
Central North Pacific:
There are no tropical cyclones, nor any areas of disturbed weather under investigation by the CPHC at the time of this writing.
Western Pacific, Indian Ocean and adjacent Seas:
Western Pacific…
Tropical Cyclone 14W Koinu
According to the JTWC Warning number 31…
Sustained winds were 105 knots…with gusts to near 130 knots
Animated enhanced infrared satellite imagery depicts typhoon 14W maintaining a tight and compact structure over the last six hours, and is by definition defined as a small to very small typhoon with the radius of outermost closed isobar assessed at 175 NM.
The environment is favorable for the system to maintain intensity with warm sea surface temperatures and low vertical wind shear (5-10 knots). However, dry air (less than 50 percent relative humidity) is present in the path ahead. The small eye of 9 NM diameter has managed to continue to contract along with the convective canopy aloft.
TY 14W is forecast to track west with particularly slow track speeds (3 knots) through 48 hours due to a subtropical ridge (str) centered over northern Vietnam. Following this encounter, 14W is expected to follow the steering influence of the str and turn west-southwestward from 36 hours to 72 hours, and then steady up on a southwestward track through 120 hours.
Slowing track speed will likely cause upwelling of cooler ocean water to occur, which is anticipated to weaken the system's intensity, along with the impending intake of the aforementioned dry air to the west of the system.
Tropical Cyclone 15W
According to the JTWC Warning number 1…
Sustained winds were 25 knots…with gusts to near 35 knots
>>> There's an area of disturbed weather being referred to as Invest 97W…which is located approximately 246 NM west of Andersen AFB, Guam.
Animated multi-spectral imagery depicts a broad partially obscured low level circulation with building convection overhead and to the southeast, also shown in a microwave image.
Environmental analysis indicates that 97W is in a favorable environment for development with convergence in the lower levels to the west, divergence aloft to the southeast low coupled with westward outflow, low vertical wind shear (5-10 knots) and warm sea surface temperatures.
Global models agree that 97W will track westward, and continue to
consolidate over the next 48 hours.
Maximum sustained surface winds are estimated at 18 to 22 knots.
The potential for the development of a significant tropical cyclone within the next 24 hours is low.