Tropical Cyclone 15E (Lidia) / Tropical Cyclone 14W (Koinu) / Tropical Cyclone 15W (Bolaven)
By PDC's Senior Weather
Specialist Glenn James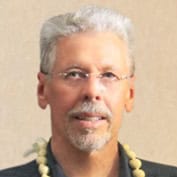 The Pacific Disaster Center's (PDC Global) Monday, October 9, 2023, Tropical Cyclone Activity Report…for the Pacific Ocean, the Indian Ocean, and adjacent Seas
Current Tropical Cyclones:
Tropical Cyclone 15E (Lidia)…is located about 340 miles south of the southern tip of Baja California
Tropical Cyclone 15W (Bolaven)…is located approximately 140 NM north of Andersen AFB, Guam
Northeast Pacific Ocean:
Tropical Cyclone 15E (Lidia)
MAJOR HURRICANE LIDIA FORECAST TO MAKE LANDFALL IN WEST-CENTRAL MEXICO THIS EVENING…LIFE-THREATENING HURRICANE-FORCE WINDS AND FLOODING RAINS EXPECTED TO BEGIN SOON/strong>
According to the NHC Advisory number 31…
Lidia is moving toward the east-northeast near 16 mph (26 km/h). A slightly faster east-northeastward motion is expected through tonight. On the forecast track, the center of Lidia should make landfall within the hurricane warning area in west-central Mexico this evening.
Maximum sustained winds are near 125 mph (205 km/h) with higher gusts. Lidia is a category 3 hurricane on the Saffir-Simpson Hurricane Wind Scale. Additional strengthening is possible and Lidia could become an extremely dangerous category 4 hurricane before it reaches the coast. Rapid weakening is expected after Lidia moves inland.
Hurricane-force winds extend outward up to 30 miles (45 km) from the
center and tropical-storm-force winds extend outward up to 140 miles
(220 km).
Central North Pacific:
There are no tropical cyclones, nor any areas of disturbed weather under investigation by the CPHC at the time of this writing.
Western Pacific, Indian Ocean and adjacent Seas:
Western Pacific…
Tropical Cyclone 15W (Bolaven)

According to the JTWC Warning number 16…
Sustained winds were 100 knots…with gusts to near 125 knots
Tropical storm 15W (Bolaven) continues to slowly consolidate and intensify as it approaches the southern Marianas. Animated enhanced infrared satellite imagery depicts a persistent central dense overcast (cdo) feature, with deep cycling convection. As we approach convective maximum, another flare up of deep convection can be seen in the latest imagery with discrete vortical hot towers firing up along the southern periphery of the core, achieving low cloud top temperatures.
However, these vertical hot towers are still struggling to wrap upshear (to the northeast) and thus the inner core remains ill-defined. The potential vorticity cross-section still shows a tilted vortex, which is supported by analysis, which shows a developing, but as of yet still disorganized, upper-level rotation displaced to the southwest of a developing low-level center.
Vertical wind profiles and soundings from Guam show northeasterly winds up to 35 knots from about 5,000 to 30,000 feet. Animated radar data from Guam show a developing eye feature lurking under the cdo, with a weak but strengthening eyewall particularly evident on the western side of the eye.