Tropical Cyclone 15W (Bolaven)
Wednesday, October 11, 2023
By PDC's Senior Weather
Specialist Glenn James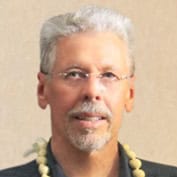 The Pacific Disaster Center's (PDC Global) Wednesday, October 11, 2023, Tropical Cyclone Activity Report…for the Pacific Ocean, the Indian Ocean, and adjacent Seas
Current Tropical Cyclones:
Super Typhoon 15W (Bolaven)…is located approximately 319 NM south-southeast of Iwo To
Northeast Pacific Ocean:
>>> South of Southwestern Mexico…
An area of low pressure is expected to form several hundred miles south of the southwestern coast of Mexico in the early to middle parts of next week. Thereafter, some gradual development is possible as the system moves generally north-northwestward.
* Formation chance through 48 hours…low…near 0 percent
* Formation chance through 7 days…low…20 percent
Central North Pacific:
There are no tropical cyclones, nor any areas of disturbed weather under investigation by the CPHC at the time of this writing.
Western Pacific, Indian Ocean and adjacent Seas:
Western Pacific…
Super Typhoon 15W (Bolaven)

According to the JTWC Warning number 20…
Sustained winds were 155 knots…with gusts to near 190 knots
Animated multi-spectral satellite imagery depicts super typhoon (sty) 15W (Bolaven) exposing a 10 NM wide stadium eye, surrounded by a smooth, very symmetric convective canopy spanning outward 50 NM from the low level circulation center (llcc). Cloud to ground lightning data reveals lightning has persisted continuously in and around the systems eye. Animated water vapor imagery shows poleward outflow to have significantly improved, providing the system abundant upper-level dual channel outflow. all said, this compact and very well-organized super typhoon has managed to consolidate and intensify even further over the past six hours.
STY 15W is forecast to maintain current intensity through 24 hours. Improved poleward outflow may be leveraged for slight intensification to occur. Statistical-dynamical intensity guidance suggests this occurring near 12 hours if it were to happen. However, the bulk of intensity guidance suggests the system has reached peak intensity, and will sustain through 24 hours as STY 15W rounds the
subtropical ridge axis to the east.
After 24 hours, the system begins turning to an eventual northeastward track by 36 hours. Near this interval, vertical wind shear is anticipated to slowly onset and become significant (+30 knots) by 60 hours. Additionally, dry air (less than 30 percent relative humidity) along the western periphery will begin wrapping around and into the vortex near 42 hours. Both factors will inhibit intensification and slowly decay storm structure through 120 hours. the system will begin extratropical transition around 84 hours. Rapid transition to typhoon strength, warm seclusion type extratropical low is expected to the south of Kiska island.