By PDC's Senior Weather
Specialist Glenn James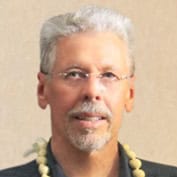 The Pacific Disaster Center's (PDC Global) Sunday, October 15, 2023, Tropical Cyclone Activity Report…for the Pacific Ocean, the Indian Ocean, and adjacent Seas
Current Tropical Cyclones:
There are no active tropical cyclones
Northeast Pacific Ocean:
>>> South of Southwestern Mexico…
Invest 90E
A broad area of low pressure is producing disorganized shower and thunderstorm activity extending several hundred miles south of the southern coast of Mexico.
Environmental conditions are conducive for development of this system, and a tropical depression is expected to form in a few days while moving slowly westward and then northwestward well offshore of the coast of southwestern Mexico.
* Formation chance through 48 hours…medium…60 percent
* Formation chance through 7 days…high…90 percent
>>> South of Guatemala and Southern Mexico…
An area of low pressure is expected to form south of the coasts of Guatemala and El Salvador by the middle of the week. Gradual development of the disturbance will be possible after that time while the system meanders over the far eastern portion of the basin.
* Formation chance through 48 hours…low…near 0 percent
* Formation chance through 7 days…low…30 percent
Central North Pacific:
There are no tropical cyclones, nor any areas of disturbed weather under investigation by the CPHC at the time of this writing.
Western Pacific, Indian Ocean and adjacent Seas:
Western Pacific…
There's an area of disturbed weather being referred to as Invest 99W…which is located approximately 260 NM east-southeast of Da Nang, Vietnam

Animated  multi-spectral satellite imagery depicts a broad area of turning south-southeast of a converging convective boundary just south of Hainan Island.
Environmental analysis indicate that 99W is in a favorable area for development with low (5-10 knot) vertical wind shear, good poleward outflow aloft, and warm sea surface temperatures.
Global ensemble models and the GFS deterministic model have 99W slowly developing over the next 48 hours as it nears the convergent boundary to the north of the low level circulation center.
Maximum sustained surface winds are estimated at 10 to 15 knots.
The potential for the development of a significant tropical cyclone within the next 24 hours is low.