Tropical Cyclone 13E (Kenneth) / Invest 96W
Tuesday, September 19, 2023
By PDC's Senior Weather
Specialist Glenn James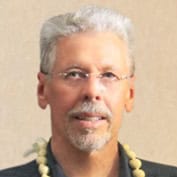 The Pacific Disaster Center's (PDC Global) Tuesday, September 19, 2023, Tropical Cyclone Activity Report…for the Pacific Ocean, the Indian Ocean, and adjacent Seas
Current Tropical Cyclones:
Tropical Cyclone 13E (Kenneth)…is located about 955 miles southwest of the southern tip of Baja California
Northeast Pacific Ocean:
KENNETH COULD STRENGTHEN, BUT IS ONLY FORECAST TO LAST FOR A FEW DAYS
Tropical Cyclone 13E (Kenneth)
Kenneth is moving toward the west near 13 mph (20 km/h). A turn toward the west-northwest at a slower forward speed is expected overnight, followed by a turn toward the northwest and north-northwest Thursday and Thursday night.
Maximum sustained winds are near 45 mph (75 km/h) with higher gusts. Some strengthening is possible through Wednesday. Weakening is expected to begin by Wednesday night or Thursday.
Tropical-storm-force winds extend outward up to 80 miles (130 km) to the northwest of the center.
Central North Pacific:
There are no tropical cyclones…nor any areas of disturbed weather under investigation by the CPHC
No tropical cyclones are expected during the next 7 days.
Western Pacific, Indian Ocean and adjacent Seas:
>>> There's an area of disturbed weather being referred to as Invest 96W…which is located approximately 778 NM east of Guam
Animated multi-spectral satellite imagery and a microwave pass depict slowly consolidating deep convection with
formative banding.
Environmental analysis indicates that 96W is in a favorable environment for development with robust poleward outflow, enhanced by an upper-low to the north, low (10-15 knot) vertical wind shear, and warm sea surface temperatures.
Conversely, global models do not show significant development of the system. GFS has notably weakened the forecast intensification of 96W over the last few model runs. Global models indicate a slow west-northwestward track over the next 48 hours.
Maximum sustained surface winds are estimated at 15 to 20 knots.
The potential for the development of a significant tropical cyclone within the next 24 hours is upgraded to medium.