Post-Tropical Cyclone 03E (Calvin) / Tropical Cyclone 04W (Talim) / Invest 95E / Invest 98W
By PDC's Senior Weather
Specialist Glenn James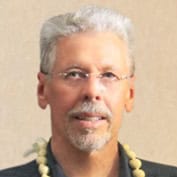 The Pacific Disaster Center's (PDC Global) Wednesday, July 19, 2023, Tropical Cyclone Activity Report…for the Pacific Ocean, the Indian Ocean, and adjacent Seas
Current Tropical Cyclones:
Post-Tropical Cyclone 03E (Calvin)…is located about 240 miles south of Honolulu, Hawaii
Northeast Pacific Ocean:
Central East Pacific:
Invest 95E
A broad area of low pressure located several hundred miles south-southwest of the southern tip of the Baja California peninsula is producing an area of disorganized showers and thunderstorms.
This system has become better organized since yesterday, and a short-lived tropical depression could form during the next couple of days while it moves generally west-northwestward at 10 to 15 mph over the central portion of the eastern Pacific basin.
By Saturday, the system is forecast to move over cooler waters, and further development is not expected.
* Formation chance through 48 hours…medium…50 percent
* Formation chance through 7 days…medium…50 percent
Central Pacific Ocean:
Post-Tropical Cyclone 03E (Calvin)
CALVIN BECOMES POST-TROPICAL AS IT PULLS AWAY FROM HAWAII

According to the CPHC advisory number 33
The post-tropical cyclone is moving toward the west near 20 mph (31 km/h), and this motion is expected to continue through Thursday.
Maximum sustained winds are near 40 mph (65 km/h) with higher gusts. Gradual weakening is expected until dissipation occurs late Thursday.
Tropical-storm-force winds extend outward up to 105 miles (165 km) from the center.
HAZARDS AFFECTING LAND
WIND: Tropical storm conditions have ended in Hawaii. Locally gusty winds will likely continue today before easing tonight.
RAINFALL: As Calvin moves away from Hawaii, additional rainfall totals of 1 to 3 inches are possible on the Big Island, with up to 2 inches possible on the other islands. Flooding impacts are occurring on the Big Island, where over 6 inches of rain has already fallen over windward and southeast slopes.
Western Pacific, Indian Ocean and adjacent Seas:
Western Pacific…
>>> There's an area of disturbed weather being referred to as Invest 98W…which is located approximately 85 NM north of Palau.
Animated multi-spectral satellite imagery reveals a broad low level circulation partially obscured by deep broad convection along the southern semi-circle.
Environmental analysis reveals marginally favorable conditions characterized by moderate equatorward outflow aloft offset by low to moderate (15-20 knot) vertical wind shear. Sea surface temperatures remain warm.
Global models are in agreement that Invest 98W will steadily develop as it remains quasi-stationary before propagating northward around 48 hours.
Maximum sustained surface winds are estimated at 15 to 20 knots.
The potential for the development of a significant tropical cyclone within the next 24 hours remains medium.