Tropical Cyclone 04E / Tropical Cyclone 05W (Doksuri)
By PDC's Senior Weather
Specialist Glenn James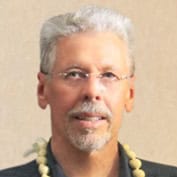 The Pacific Disaster Center's (PDC Global) Friday, July 21, 2023, Tropical Cyclone Activity Report…for the Pacific Ocean, the Indian Ocean, and adjacent Seas
Current Tropical Cyclones:
Tropical Cyclone 04E…is located about 1195 miles west-southwest of the southern tip of Baja California
Tropical Cyclone 05W (Doksuri)…is located approximately 835 NM southeast of Taipei, Taiwan
Northeast Pacific Ocean:
Tropical Cyclone 04E
POORLY ORGANIZED DEPRESSION LIMPING ACROSS THE TROPICAL EASTERN PACIFIC
According to the NHC advisory number 4…
The depression is moving toward the west-northwest near 15 mph (24 km/h) and this motion is expected to continue during the next 24 hours, followed by a turn westward on Sunday.
Maximum sustained winds remain near 35 mph (55 km/h) with higher gusts. The depression is expected to become a remnant low Saturday and open up into a trough on Sunday.
Central Pacific Ocean:
There are no tropical cyclones
Western Pacific, Indian Ocean and adjacent Seas:
Tropical Cyclone 05W (Doksuri)
According to the JTWC Warning number 3…
Animated multi-spectral satellite imagery depicts a partially exposed developing low level circulation (llc), with vigorous flaring thunderstorm activity slowly building near the center from the southeastern flank. Dry subsident air under the subtropical ridge to the north continues to hamper wrapping of the convection around the northern semi-circle, while GFS mid-level analysis indicates the weak vortex remains tilted.
tropical storm Doksuri should continue to slowly get its act together over the next day, with increasing mid-level moisture and better alignment of the vortex expected as central convection builds and wraps around the llc.
Environmental factors should be favorable for rapid intensification (ri) to occur after 24 hours, as indicated by multiple ri aids. The system will slowly track west northwest over the next 24-36 hours, after which a break in the mid-level ridge is expected to occur, allowing Doksuri to start tracking poleward. The timing of the poleward turn will largely dictate if Doksuri tracks more towards southern Taiwan, or further east towards the Ryukus.
Peak intensity is currently forecast to be 105 knots.