Tropical Cyclone 05W (Doksuri) / Invest 91W
By PDC's Senior Weather
Specialist Glenn James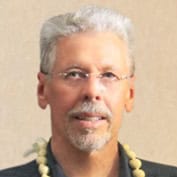 The Pacific Disaster Center's (PDC Global) Sunday, July 23, 2023, Tropical Cyclone Activity Report…for the Pacific Ocean, the Indian Ocean, and adjacent Seas
Current Tropical Cyclones:
Tropical Cyclone 05W (Doksuri)…is located approximately 322 NM east of Manila, Philippines
Northeast Pacific Ocean:
There are no tropical cyclones
Central Pacific Ocean:
There are no tropical cyclones
Western Pacific, Indian Ocean and adjacent Seas:
Tropical Cyclone 05W (Doksuri)
According to the JTWC Warning number 11…
Sustained winds were 100 knots…with gusts to near 125 knots
Over the previous 12 hours, Typhoon 05W (Doksuri) has rapidly intensified from 55 knots to 80 knots as the system quickly consolidated. A microwave image showed a compact and well-defined low-level microwave eye that was vertically aligned with the much larger upper-level eye. The last six hours of animated enhanced infrared satellite imagery shows that while the eye filled in briefly as convection waned, particularly across the northern flank of the circulation, deep convection has once again begun to wrap around the low level circulation center (llcc) and the eye has begun to clear out once more.
Animated water vapor imagery indicates the leading edge of the outflow extends to about 23N latitude and is about to link up with the southern end of a trough extending southward out of an upper-level low east of southern Kyushu. Once this link up occurs, expected within the next 12 hours, rapid intensification (ri) will commence in earnest. Shear remains nonexistent, and the system is moving over very warm waters. the stage is set for near-term ri.
The latest track is just north of due west, and may be suggestive of the long awaited turn towards the northwest, but the soundings at Ishigakijima, and Kagoshima show strong northeasterly flow through the upper-levels, while soundings from south Korea show southwesterlies aloft, indicating the deep-layer ridge is still firmly in place from Kyushu through the East China Sea and into southern China.
The global models still persist in breaking the ridge north of Taiwan within the next 36 hours, which will induce TY 05W northwestward. By 72 hours, the ridge is expected to reposition and reorient, to a more north-south axis centered near Tokyo which will allow TY 05W to push further poleward. The forecast calls for a generally westward track through 12 hours, turning gradually west-northwest then northwest by 36 hours, passing very close to the northeast tip of Luzon by 48 hours, moving into the Taiwan Strait by 96 hours, and then landfall in eastern China shortly thereafter.
In terms of intensity, well grab the popcorn folks, the Doksuri show is about to begin. As mentioned above, poleward outflow is expected to increase dramatically once the outflow channel into a cutoff low to the north is established. Once this channel connects to the upper low, and taking advantage of low vertical wind shear and warm sea surface temperatures, the system is forecast to undergo ri, increasing from 80 knots to at least 125 knots by 36 hours. a faster pace of intensification and higher peak intensity is certainly possible based on the trends seen in just the past two hours. After reaching the peak, the system will weaken slightly as it moves through the Luzon Strait due to decreased outflow aloft and slightly cooler sea surface temperatures as it moves southwest of Taiwan and into the Taiwan Strait.
>>> There's an area of disturbed weather being referred to as Invest 91W…which is located approximately 471 NM southeast of Yap.
Animated infrared imagery and a microwave pass depict an area of persistent deep convection to the southwest of a broad and slowly consolidating low level circulation center (llcc).
Environmental analysis indicates that current conditions are marginal for intensification with warm sea surface temperatures, and low (10-15 knot) vertical wind shear being offset by moderate northerly flow emanating from the outflow from TY 05W to the northwest.
Global models are in agreement that 91W will continue to meander slowly towards the north-northwest for the next 24 hours before picking up speed towards the northwest after 48 hours, while ensembles are predicting a northeastward track before recurving to the northwest along a similar timeline. Models suggest the system will slowly consolidate through 48 hours, before gradually intensifying thereafter.
Maximum sustained surface winds are estimated at 10 to 15 knots.
The potential for the development of a significant tropical cyclone within the next 24 hours is low.