Tropical Cyclone 06W (Khanun) / Invest 96E
By PDC's Senior Weather
Specialist Glenn James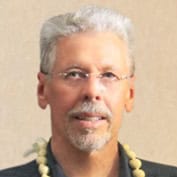 The Pacific Disaster Center's (PDC Global) Saturday, July 29, 2023, Tropical Cyclone Activity Report…for the Pacific Ocean, the Indian Ocean, and adjacent Seas
Current Tropical Cyclones:
Tropical Cyclone 06W (Khanun)…is located approximately 592 NM south-southeast of Kadena AB, Okinawa, Japan
Northeast Pacific Ocean:
>>> Offshore of Southern Mexico…
Invest 96E
A tropical wave located south of the coast of Guatemala is producing a large area of disorganized showers and thunderstorms.
Environmental conditions are conducive for gradual development, and a tropical depression will likely form early next week while the system moves west-northwestward at 10 to 15 mph, roughly parallel to the coasts of southern and southwestern Mexico.
* Formation chance through 48 hours…medium…40 percent
* Formation chance through 7 days…high…80 percent
Central Pacific Ocean:
There are no tropical cyclones
Western Pacific, Indian Ocean and adjacent Seas:
Tropical Cyclone 06W (Khanun)
According to the JTWC Warning number 11…
Sustained winds were 55 knots…with gusts to near 70 knots
Animated multi-spectral satellite imagery depict a broad and consolidating low-level circulation (llc) with multiple mesovortices rotating cyclonically about a centroid. Satellite imagery also shows improved deep convective banding wrapping into the eastern semicircle of a partially-exposed llc.
Tropical storm 05W will track north-northwest through 24 hours along the southwest boundary of a strong high pressure system centered near 34N 143E.
Northerly flow causing shear in the northwest quadrant will continue to subside while the mid- to upper-levels will gradually moisten, allowing TS 05W to slowly intensify through 24 hours.
The system is anticipated to turn more northwest-west-northwest, due to the strong influence of a steering ridge to the north from 24 through 72 hours.
The transition to a more favorable environment could potentially allow a period of rapid intensification to occur. A peak of approximately 95 knots is anticipated to occur near 72 hours. The system is expected to make landfall around 96 hours and dissipate overland after 120 hours.