Tropical Cyclone 05E / Tropical Cyclone 06W (Khanun) / Tropical Cyclone 04B
By PDC's Senior Weather
Specialist Glenn James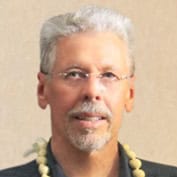 The Pacific Disaster Center's (PDC Global) Monday, July 31, 2023, Tropical Cyclone Activity Report…for the Pacific Ocean, the Indian Ocean, and adjacent Seas
Current Tropical Cyclones:
Tropical Cyclone 05E…is located about 250 miles south-southwest of Manzanillo, Mexico
Tropical Cyclone 06W (Khanun)…is located approximately 143 NM southeast of Kadena AB, Okinawa, Japan
Tropical Cyclone 04B…is located approximately 84 NM south of Chittagong

Northeast Pacific Ocean:
Tropical Cyclone 05E
TROPICAL DEPRESSION FORECAST TO QUICKLY INTENSIFY
According to the NHC advisory number 2…
The depression is moving toward the west near 14 mph (22 km/h) and this motion is expected to continue with a gradual turn to west-southwestward by the middle portion of this week.
Maximum sustained winds are near 35 mph (55 km/h) with higher gusts. Strengthening is forecast during the next several days, and the system could become a hurricane by the middle part of this week.
>>>Central East Pacific…
A small area of low pressure located about 1100 miles southwest of the southern tip of the Baja California Peninsula continues to produce an area of disorganized showers and thunderstorms.
The proximity of nearby dry air is likely to prevent significant development of this system while it moves westward at 5 to 10 mph during the next couple of days.
* Formation chance through 48 hours…low…10 percent
* Formation chance through 7 days…low…10 percent
>>>South of southwest Mexico…
An area of low pressure could form towards the end of this week a few hundred miles south of the coast of southwestern Mexico.
Some gradual development of this system is possible by the weekend while it moves west-northwestward or northwestward, roughly parallel to the southwestern coast of Mexico.
* Formation chance through 48 hours…low…near 0 percent
* Formation chance through 7 days…low…30 percent
Central Pacific Ocean:
The National Hurricane Center in Miami, Florida is issuing advisories on Tropical Depression Five-E, centered about 290 miles south of Manzanillo, Mexico. Five-E is expected to move west around 15 mph and be near the Central Pacific Hurricane Center's area of responsibility early next week.
Elsewhere, no tropical cyclones are expected during the next 7 days.
Western Pacific, Indian Ocean and adjacent Seas:
Western Pacific…
Tropical Cyclone 06W (Khanun)
According to the JTWC Warning number 20…
Sustained winds were 120 knots…with gusts to near 145 knots
Typhoon 06W has rapidly intensified 40 knots over the past 24 hours, from 50 knots to the initial intensity of 90 knots.
Animated enhanced infrared satellite imagery (eir) depicts a symmetric eyewall surrounding a 27 NM round eye. This improved core structure is clearly evident in a color composite microwave image with spiral banding predominantly over the southern semicircle.
TY 06W has turned northwestward as it comes under the steering influence of the deep-layer subtropical ridge positioned to the north and northeast, while maintaining a forward motion of 08 knots. The upper-air soundings over western Japan and South Korea indicate east-southeasterly to easterly winds at 15 to 25 knots, with the ridge axis extending from western Japan to South Korea.
TY 06W will track west-northwestward through 72 hours passing to the south of Okinawa with a peak intensity of 120 knots by 12 hours. Gradual weakening should occur as the system passes Okinawa with more pronounced weakening as it slows and stalls northwest of Okinawa and upwells cooler water.
The significant upwelling occurring with sea surface temperatures cooling down near the center, should produce a fairly sharp weakening trend.
Due to the system's large size and close proximity to Okinawa, there remains a high probability of gale-force winds or higher if the system drifts closer within the weak steering environment.
North Indian Ocean…
Tropical Cyclone 04B
According to the JTWC Warning number 2…sustained winds are 40 knots with gusts to 50 knots
Animated enhanced infrared satellite imagery depicts an exposed but well-defined low level circulation center just west of Sittwe, Myanmar. The first hints of the rotation are also becoming evident in the animated radar data out of Bangladesh.
Upper-level winds associated the tropical easterly jet appear to have weakened just enough to allow for the system to consolidate and intensify. Conditions are marginal, with warms sea surface temperatures, and good equatorward outflow offset by moderate to high northeasterly shear.
Tropical cyclone 04B will be short-lived, as it tracks quickly to the north-northwest through the forecast period. Landfall is currently anticipated on the coast of Bangladesh within the next 24 hours, and after landfall the system will rapidly move inland towards the vicinity of Kolkata.
While the system has enjoyed a brief period of low to moderate shear, which allowed it to intensify to TC strength, another pulse of jet-associated northeasterly flow will move in within the next few hours and serve to squash TC 04B as it tracks northward. However, due to already strong vorticity which has developed independent of any organized convection, enhanced by some terrain-induced compression on the eastern side, the system will likely make landfall as a 35 to 40 knot tropical cyclone.
Rapid weakening and dissipation is expected by 36 hours over southeast India.