Tropical Cyclone 05E (Dora) / Tropical Cyclone 06W (Khanun)
By PDC's Senior Weather
Specialist Glenn James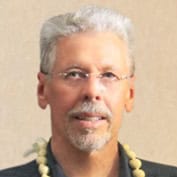 The Pacific Disaster Center's (PDC Global) Tuesday, August 1, 2023, Tropical Cyclone Activity Report…for the Pacific Ocean, the Indian Ocean, and adjacent Seas
Current Tropical Cyclones:
Tropical Cyclone 05E (Dora)…is located about 510 miles west-southwest of Manzanillo, Mexico
Tropical Cyclone 06W (Khanun)…is located approximately 60 NM southwest of Kadena AB, Okinawa, Japan
Northeast Pacific Ocean:
Tropical Cyclone 05E
DORA RAPIDLY INTENSIFYING…NOW THE FOURTH HURRICANE OF EASTERN PACIFIC SEASON
According to the NHC advisory number 6…
Dora is moving toward the west near 16 mph (26 km/h), and this motion is expected to continue with a gradual turn towards the west-southwest over the next few days.
Maximum sustained winds are near 75 mph (120 km/h) with higher gusts. Dora is rapidly intensifying and could become a major hurricane tomorrow.
Dora is a small tropical cyclone. Hurricane-force winds extend outward up to 10 miles (20 km) from the center and tropical-storm-force winds extend outward up to 45 miles
(75 km).
>>>Off the coast of Southern Mexico…
An area of low pressure could form late this week a few hundred miles south of the coast of southwestern Mexico.
Thereafter, some gradual development of this system is possible, and a tropical depression could form by early next week while it moves west-northwestward or northwestward, roughly parallel to the southwestern coast of Mexico.
* Formation chance through 48 hours…low…10 percent
* Formation chance through 7 days…medium…60 percent
Central Pacific Ocean:
The National Hurricane Center in Miami, Florida is issuing advisories on Hurricane Dora, located several hundred miles off the southwestern coast of Mexico and about 2800 miles east-southeast of Hilo. Dora is expected to move west at around 15 mph
and enter the Central Pacific Hurricane Center's area of responsibility late this weekend.
Elsewhere, no tropical cyclones are expected during the next 7 days.
Western Pacific, Indian Ocean and adjacent Seas:
Western Pacific…
Tropical Cyclone 06W (Khanun)
According to the JTWC Warning number 24…
Sustained winds were 100 knots…with gusts to near 125 knots
Typhoon 06W has rapidly intensified 40 knots over the past 24 hours, from 50 knots to the initial intensity of 90 knots.
Animated enhanced infrared satellite imagery depicts a resplendent typhoon strength circulation, with a 20 NM crystal clear eye and tightly wrapping bands of deep convection. A color composite microwave image indicates an asymmetric convective banding field, due to the advection of cool dry air from the north into the western portion of 06W. Despite this dry air intrusion, the core of the circulation remains robust, with a thick and intact eye wall evident.
Typhoon 06W (Khanun) is forecast to continue tracking west-northwestward under the steering influence of the ridge to the north. The system is forecast to gradually weaken over the next 24 hours due to persistent and building vertical wind shear and upper level dry air entrainment.
By 36 hours, the upper level steering pattern will begin to shift. The ridge to the north will gradually shift westward and the near equatorial ridge (ner) to the south will continue to build. By 48 hours, this will set up a competing steering environment that will likely result in quasi-stationary or erratic track motion.
During this time, slow track speeds combined with a typhoon strength low pressure center will upwell copious amounts of cooler water beneath 06W. By 72 hours, this cooler water combined with ongoing dry air entrainment will exacerbate the weakening trend of the system. By 96 hours, now below typhoon strength, the ridges to the north and south of the system both reorient to the west and force 06W northeastward.
The latest model run foreshadows potentially even more impacts for Kadena beyond 96 hours, primarily that the ridge to the north may split and build a new ridge northeast of 06W. If this new ridge manifests, it could once again stall the systems movement, resulting in further stalling or erratic track motion.