Tropical Cyclone 05E (Dora) / Tropical Cyclone 06W (Khanun) / Invest 93E
By PDC's Senior Weather
Specialist Glenn James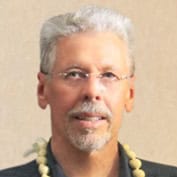 The Pacific Disaster Center's (PDC Global) Friday, August 4, 2023, Tropical Cyclone Activity Report…for the Pacific Ocean, the Indian Ocean, and adjacent Seas
Current Tropical Cyclones:
Tropical Cyclone 05E (Dora)…is located about 1735 miles east of South Point, Hawaii
Tropical Cyclone 06W (Khanun)…is located approximately 87 NM northwest of Kadena AB, Okinawa, Japan
Northeast Pacific Ocean:
Tropical Cyclone 05E (Dora)
DORA ON A STEADFAST TRAJECTORY TOWARD THE WEST…FORECAST TO MOVE INTO THE CENTRAL PACIFIC BASIN ON SUNDAY
According to the NHC advisory number 18…
Dora is moving toward the west near 18 mph (30 km/h). A continued westward motion with some increase in forward speed is expected during the next few days.
Maximum sustained winds are near 105 mph (165 km/h) with higher gusts. Some additional weakening is forecast through Saturday, followed by little change in strength on Sunday and Monday.
Dora remains a small hurricane. Hurricane-force winds extend outward up to 15 miles (30 km) from the center, and tropical-storm-force winds extend outward up to 45 miles (75 km).
>>>Off the coast of Southern Mexico…
Invest 97E
Recent satellite data indicate that the circulation associated with an area of low pressure located a couple of hundred miles south of Manzanillo, Mexico, continues to become better defined.
Although the associated shower and thunderstorm activity decreased in coverage during the evening, environmental conditions are conducive for additional development, and a tropical depression is likely to form overnight or on Saturday.
The disturbance is forecast to move
northwestward at about 15 mph, parallel to but not far offshore of
the southwestern coast of Mexico.
Interests along the southwestern
coast of Mexico and the southern portion of the Baja California
peninsula should monitor the progress of this system this weekend.
* Formation chance through 48 hours…high..90 percent
* Formation chance through 7 days…high…90 percent
Central Pacific Ocean:
The National Hurricane Center in Miami, Florida is issuing advisories on Hurricane Dora, located about 1700 miles east of Hilo, Hawaii. Dora is expected to move into the Central
Pacific Hurricane Center's area of responsibility Sunday, then pass well south of the Hawaiian Islands early next week on a westward track.
Elsewhere, no tropical cyclones are expected during the next 7 days.
Western Pacific, Indian Ocean and adjacent Seas:
Western Pacific…
Tropical Cyclone 06W (Khanun)
According to the JTWC Warning number 36…
Sustained winds were 55 knots…with gusts to near 70 knots
Animated satellite imagery depicts a large (600 NM diameter) system with tightly-curved banding wrapping into a defined low-level circulation center (llcc). Animated enhanced infrared satellite imagery reveals deep convective banding wrapping into a broad center with flaring, disorganized convection near the center.
Environmental conditions remain marginal due primarily to the upwelling cooler water offset somewhat by the moderate radial outflow and low vertical wind shear. A satellite image indicates a medium-sized (55 to 65 NM diameter) core of light winds with a broad swath of storm-force winds displaced about 50 NM from the center.
Tropical storm 06W is accelerating east-northeastward and is forecast to continue through 48 hours along the northern periphery of the ridge. Due to the upwelling cool water, the system is expected to weaken slightly to 55 knots by 12 hours, which it will maintain through 36 hours.
After 48 hours, the GFS and ECMWF models continue to develop another system to the east-southeast of TS 06W, which will disrupt the steering flow supporting the climatologically slow track speeds after 48 hours.
After 48 hours, environmental conditions should gradually improve especially sea surface temperature values, which will increase, and poleward outflow. This should allow a modest re-intensification to 65 knots by 96 hours. After 96 hours, TS 06W will gradually weaken due to frictional effects as it tracks over western Japan.