Tropical Cyclone 05E (Dora) / Tropical Cyclone 06E (Eugene) / Tropical Cyclone 06W (Khanun) / Invest 95W
By PDC's Senior Weather
Specialist Glenn James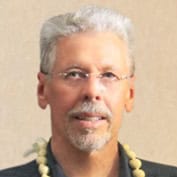 The Pacific Disaster Center's (PDC Global) Saturday, August 5, 2023, Tropical Cyclone Activity Report…for the Pacific Ocean, the Indian Ocean, and adjacent Seas
Current Tropical Cyclones:
Tropical Cyclone 05E (Dora)…is located about 1335 miles east-southeast of South Point, Hawaii
Tropical Cyclone 06E (Eugene)…is located about 210 miles south-southeast of the southern tip of Baja California
Tropical Cyclone 06W (Khanun)…is located approximately 109 NM northeast of Kadena AB, Okinawa, Japan
Northeast Pacific Ocean:
Tropical Cyclone 05E (Dora)
DORA EVEN STRONGER AS IT TAKES ON ANNULAR CHARACTERISTICS…FORECAST TO MOVE INTO THE CENTRAL PACIFIC BASIN ON SUNDAY
According to the NHC advisory number 23…
Dora is moving toward the west near 18 mph (30 km/h). A westward motion at a faster forward speed is expected during the next few days. On the forecast track, the center of Dora is expected to move into the central Pacific basin Sunday morning.
Maximum sustained winds have increased to near 145 mph (230 km/h) with higher gusts. Dora is a category 4 hurricane on the Saffir-Simpson Hurricane Wind Scale. Fluctuations in intensity are possible during the next day or so, followed by only gradual weakening through the early part of next week.
Hurricane-force winds extend outward up to 25 miles (35 km) from the center and tropical-storm-force winds extend outward up to 60 miles (95 km).
Tropical Cyclone 06E Eugene
EUGENE STRENGTHENS
According to the NHC advisory number 3…
Eugene is moving toward the northwest near 15 mph (24 km/h). A gradual turn toward the west-northwest is forecast during the next couple of days.

Maximum sustained winds have increased to near 50 mph (85 km/h) with higher gusts. Some strengthening is expected through early Sunday, followed by weakening early next week. Eugene is forecast to degenerate to a remnant low by early Tuesday.
Tropical-storm-force winds extend outward up to 60 miles (95 km) from the center.
Hazards Affecting Land
RAINFALL: The outer edges of the rainfall pattern from Eugene may produce storm total amounts of 1 to 2 inches along sections of the southwestern Mexican states of Sinaloa, Jalisco, Nayarit, and the southern portion of Baja California Sur.
SURF: Swells generated by Eugene will affect portions of the coasts of west-central Mexico and Baja California Sur during the next day or two. These swells are likely to cause life-threatening surf and rip current conditions.
Central Pacific Ocean:
The National Hurricane Center in Miami, Florida is issuing advisories on Hurricane Dora, located about 1400 miles east-southeast of Hilo, Hawaii. Dora is expected to move into the
Central Pacific Hurricane Center's area of responsibility Sunday, then pass well south of the Hawaiian Islands early next week on a westward track.
Elsewhere, no tropical cyclones are expected during the next 7 days.
Western Pacific, Indian Ocean and adjacent Seas:
Western Pacific…
Tropical Cyclone 06W (Khanun)
According to the JTWC Warning number 40…
Sustained winds were 55 knots…with gusts to near 70 knots
Animated enhanced infrared satellite imagery depicts a large tropical storm force circulation with deep convective banding features in all quadrants. A microwave image reveals a roughly 80 NM convective doughnut with minimal core convection.
Tropical storm 06W (Khanun) is forecast to continue tracking generally eastward over the next 36 hours under the steering influence of the ridge to the south. As track speeds increase, upwelling becomes much less of a factor, though low vertical wind shear and warming sea surface temperatures will still struggle to fuel any substantial intensification.
By 48 hours, the ridge to the south shifts northeastward and forces 06W to execute a sharp northward course change. Between 48 and 72 hours, 06W is forecast to once again reach typhoon strength as it approaches southern Japan.
As the system makes landfall, it will quickly traverse the island of Kyushu, passing roughly 70 NM east of Sasebo and eventually spilling out into the Sea of Japan. By 120 hours, the system will interact with a passing trough, which will initiate extra-tropical transition, while at the same time providing a robust outflow channel.
This enhanced outflow, when combined with warm sea surface temperatures may prolong or slightly enhance the duration of storm force winds, while at the same time delaying the extra-tropical transition.
>>> There's an area of disturbed weather being referred to as Invest 95W…which is located approximately 207 NM north-northeast of Iwo To, Japan.
Animated multi-spectral imagery and a microwave satellite loop show persistent deep convection to the southeastern semicircle of a broad and poorly defined low level circulation center. A scatterometer pass depicts a broad area of cyclonic turning between the eastern flank of TS 06W and high pressure to the east, where pressure gradient winds of 15-20 knots exist.
Environmental analysis reveals that 95W remains in a favorable environment for development due to low (5-10 knot) vertical wind shear, warm sea surface temperatures, and good equatorward outflow. .
Global models are in good agreement that 95W will turn poleward and eventually towards the northwest over the next 72 hours, while steadily
consolidating and intensifying.
Maximum sustained surface winds are estimated at 15 to 20 knots.
The potential for the development of a significant tropical cyclone within the next 24 hours is low.