Tropical Cyclone 05E (Dora) / Tropical Cyclone 06W (Khanun) / Tropical Cyclone 07W
By PDC's Senior Weather
Specialist Glenn James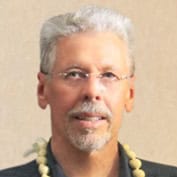 The Pacific Disaster Center's (PDC Global) Monday, August 7, 2023, Tropical Cyclone Activity Report…for the Pacific Ocean, the Indian Ocean, and adjacent Seas
Current Tropical Cyclones:
Tropical Cyclone 05E (Dora)…is located about 565 miles south-southeast of Hilo, Hawaii
Tropical Cyclone 06W (Khanun)…is located approximately 259 NM south-southeast of Sasebo, Japan
Tropical Cyclone 07W…is located approximately 420 NM east of Iwo To, Japan
Northeast Pacific Ocean:
Central Part of the Basin…
An area of low pressure could form late this week several hundred miles south or southwest of the southwestern coast of Mexico.
Thereafter, some gradual development of this system is possible and a tropical depression could form this weekend while it moves generally westward.
* Formation chance through 48 hours…low…near 0 percent
* Formation chance through 7 days…medium…40 percent
Central Pacific Ocean:
Tropical Cyclone 05E (Dora)
POWERFUL DORA MAINTAINS A STEADY WESTWARD PATH
According to the NHC advisory number 31…
Dora is moving toward the west near 23 mph (37 km/h), and this motion is expected to continue over the next several days.
Maximum sustained winds are near 130 mph (215 km/h) with higher gusts. Dora is a category 4 hurricane on the Saffir-Simpson Hurricane Wind Scale. Some gradual weakening is forecast during the next several days.
Hurricane-force winds extend outward up to 30 miles (45 km) from the center and tropical-storm-force winds extend outward up to 115 miles (185 km).
Western Pacific, Indian Ocean and adjacent Seas:
Western Pacific…
Tropical Cyclone 06W (Khanun)
According to the JTWC Warning number 48…
Sustained winds were 40 knots…with gusts to near 50 knots
Animated multi-spectral satellite imagery depicts deep convective banding wrapping into a broad, exposed center with multiple mesovortices rotating cyclonically around a defined centroid. Animated radar imagery also reveals a defined center with weak banding and fragmented cloud elements rotating around a defined center. Although modest, a microwave image indicates improving organization with deep convective banding wrapping tightly into a defined low-level circulation center.
Environmental conditions have improved with expanding radial outflow, low vertical wind shear and warm sea surface temperatures. However, mid-level to upper-level dry air entrainment is likely hindering development at this time.

TS 06W is drifting slowly poleward based on a series of recent radar fixes and is forecast to track slowly northward to north-northwestward over the next 48 hours while steadily intensifying to 65 knots near Sasebo. TS 06W should intensify to a peak of 70 knots by 60 hours prior to landfall west of Busan due to improving, robust poleward outflow and warm sea surface temperature values.
The system is forecast to gradually re-moisten, which will also aid in the re-intensification phase. After 72, hours TS Khanun will accelerate over the Korean Peninsula and begin interacting with the leading edge of a subtropical shortwave trough and weak baroclinic zone. Despite the baroclinic influence, the system is forecast to dissipate as it tracks into North Korea and northeast China.
Tropical Cyclone 07W
According to the JTWC Warning number 2…
Sustained winds were 25 knots…with gusts to near 35 knots