Tropical Cyclone Hilary / Invest 05E
By PDC's Senior Weather
Specialist Glenn James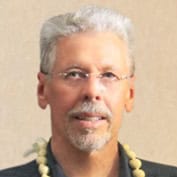 The Pacific Disaster Center's (PDC Global) Sunday, August 20, 2023, Tropical Cyclone Activity Report…for the Pacific Ocean, the Indian Ocean, and adjacent Seas
Current Tropical Cyclones:
Tropical Cyclone 09E (Hilary)…is located about 220 miles south-southeast of San Diego, California
Northeast Pacific Ocean:
Tropical Cyclone 09E (Hilary)

HILARY VERY NEAR THE WEST COAST OF BAJA CALIFORNIA…CATASTROPHIC AND LIFE-THREATENING FLOODING LIKELY OVER BAJA CALIFORNIA AND PORTIONS OF THE SOUTHWESTERN U.S. THROUGH MONDAY
According to the NHC advisory number 17…
Hilary is moving quickly toward the north-northwest near 25 mph (41 km/h). Hilary is expected to accelerate even more as it moves north-northwestward to northward during the next day or so.
On the forecast track, the center of Hilary will move near or over the northern portion of the Baja California Peninsula during the next few hours, and then move across southern California this afternoon.
Maximum sustained winds are near 70 mph (110 km/h) with higher gusts. Weakening is expected, but Hilary is expected to remain a tropical storm before it reaches southern California.
Tropical-storm-force winds extend outward up to 240 miles (390 km)
from the center.
HAZARDS AFFECTING LAND
RAINFALL: Hilary is expected to produce storm total rainfall amounts of 3 to 6 inches, with maximum amounts up to 10 inches, across portions of the northern Baja California Peninsula through tonight. Flash and urban flooding, locally catastrophic, is
expected.
Intense heavy rainfall associated with Hilary is expected across the
Southwestern United States through early Monday morning. Rainfall amounts of 3 to 6 inches, with isolated maximum amounts of 10 inches, are expected across portions of southern California and southern Nevada leading to dangerous to catastrophic flooding. Across portions of Oregon and Idaho, rainfall totals of 1 to 3 inches with local maxima to 5 inches are expected through Tuesday morning, resulting in localized, some significant, flash flooding.
A list of rainfall observations compiled by the NOAA Weather Prediction Center for this storm can be found at:
www.wpc.ncep.noaa.gov/discussions/nfdscc4.html
WIND: Tropical storm conditions are occurring within the tropical storm warning area within the Baja California Peninsula and will continue through today. Tropical storm conditions are expected to begin in southern California this afternoon.
Winds could be particularly strong and gusty in and near areas of elevated terrain. Higher gusts are expected well inland and will persist even after the system becomes post-tropical.
STORM SURGE: A dangerous storm surge is likely to produce coastal flooding along the western Baja California peninsula of Mexico near where the center passes the coast in areas of onshore winds, or east of the center if Hilary makes landfall. The surge will be accompanied by large and destructive waves. Coastal flooding is possible along the northern coast of the Gulf of California today through early Monday.
TORNADOES: A couple tornadoes are possible through this evening over southeast California, western Arizona, southern Nevada, and far southwest Utah.
SURF: Large swells generated by Hilary will affect portions of the Baja California Peninsula and southern California over the next day or so. These swells are likely to cause life-threatening surf and rip current conditions.
>>> South of Southern Mexico…
A broad area of low pressure could form offshore of the coast of Central America or southern Mexico during the middle part of the week.
Development of this system, if any, should be slow to occur while it moves slowly toward the northwest or north-northwest.
* Formation chance through 48 hours…low…near 0 percent
* Formation chance through 7 days…low…20 percent
Western Pacific, Indian Ocean and adjacent Seas:
Western Pacific…
>>> There's an area of disturbed weather being referred to as Invest 05E…which is located approximately 669 NM west-northwest of Midway Island
The system is currently classified as a subtropical depression, generally characterized as having both tropical and mid-latitude cyclone features.
Animated multi-spectral satellite imagery depict an elongated circulation with isolated convection displaced to the southeast of the low level circulation center.
Environmental analysis reveals unfavorable conditions for tropical transition with warm sea surface temperatures and strong equatorward outflow aloft offset by low (10-15kt) vertical wind shear and dry air being advected into the circulation.
Global models are in general agreement that Invest 05E will track eastward with a broad and asymmetric wind field.
Maximum sustained surface winds are estimated at 23 to 27 knots.
The potential for the development of a significant tropical cyclone within the next 24 hours remains low.