Tropical Cyclone 11E (Jova) / Tropical Cyclone 12W (Yun-yeung)
Wednesday, September 6, 2023
By PDC's Senior Weather
Specialist Glenn James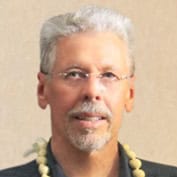 The Pacific Disaster Center's (PDC Global) Wednesday, September 6, 2023, Tropical Cyclone Activity Report…for the Pacific Ocean, the Indian Ocean, and adjacent Seas
Current Tropical Cyclones:
Tropical Cyclone 11E (Jova)…is located approximately 535 NM south-southwest of the southern tip of Baja California

Tropical Cyclone 12W (Yun-yeung)…is located approximately 375 NM south-southwest of Yokosuka, Japan –
Northeast Pacific Ocean:
Tropical Cyclone 11E Jova
JOVA RAPIDLY INTENSIFIES TO A CATEGORY FIVE HURRICANE OVER THE OPEN WATERS OF THE EASTERN PACIFIC
According to the NHC Advisory number 10…
Jova is moving toward the west-northwest near 15 mph (24 km/h), and this general motion is expected to continue for the next few days.
Maximum sustained winds are near 160 mph (260 km/h) with higher
gusts. Jova is a category 5 hurricane on the Saffir-Simpson
Hurricane Wind Scale.
Some fluctuations in intensity are possible through Thursday. Weakening is forecast to begin later on Thursday and continue through the weekend.
Hurricane-force winds extend outward up to 30 miles (45 km) from the
center and tropical-storm-force winds extend outward up to 115 miles
(185 km).
Central North Pacific…
There are no tropical cyclones, nor any areas of disturbed weather under investigation by the CPHC.
Western Pacific, Indian Ocean and adjacent Seas:
Western Pacific…
Tropical Cyclone 12W (Yun-yeung)
According to the JTWC Warning number 7…
Sustained winds were 40 knots…with gusts to near 50 knots
Animated satellite imagery depicts a partially exposed, defined low-level circulation center (llcc) positioned along the northern edge of an area of expanding deep convection.
A microwave image reveals tightly curved, shallow banding wrapping into a defined llcc with a linear band of deep convection sheared toward the south-southwest.
The remnants of 11W (Kirogi), which are currently centered about 230 NM north-northwest of 12W's initial position, are undergoing binary interaction with 12W. Remnants of 11W are weakening significantly as they interact with and rotate cyclonically around the outer periphery of 12W.
Tropical storm 12W's recent track motion is clearly being affected by its binary interaction with the much weaker remnants of 11W (Kirogi). As 11W rotates cyclonically around the northwestern and western periphery of TS 12W over the next 12 hours and eventually gets absorbed, the binary interaction or Fujiwara interaction will continue to create some uncertainty in the exact track of TS 12W with a short duration northward track possible before 12W resumes a steady north-northeastward track close to the Kanto Plain.
Poleward outflow has improved slightly in response to a mid-latitude shortwave trough currently digging over South Korea and western Japan. The improved environmental conditions will support a short (24 hour) period of intensification with a peak of 45-50 knots by 24 hours.
After 24 hours, vertical wind shear is forecast to increase to 30+ knots, with increasing dry air entrainment and frictional effects leading to a steady weakening trend as the system approaches and passes the Kanto Plain.
The mid-latitude shortwave trough is expected to quickly propagate northeastward with the ridge rebuilding, which will turn the system east-northeastward after 72 hours with dissipation anticipated by 96 hours. Due to the lack of a recurve mechanism and baroclinic zone, a typical recurve scenario with extra-tropical transition is unlikely.